Mine Addons will start downloading in 5 seconds...
STILL DOWNLOADING MANUALLY??
Join over 10 million players who use the CurseForge app!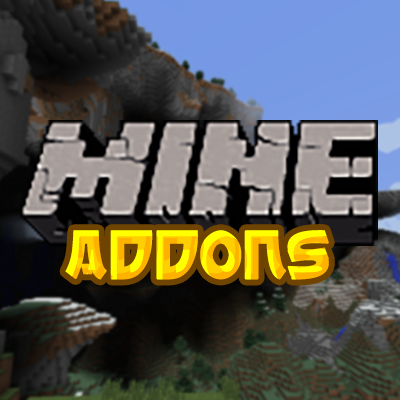 Mine Addons
Description
What's this mod about?
---
This mod adds alot of stuff.
Some are from 1.11+ Vanilla other are my own creations.
1.12 Version - here

---
From Vanilla:
Concrete (1.0)
Terracotta (1.0)
Butt Booster (1.0)
Iron Nuggets (1.1)
Observer (1.1)
Weather Cycle Gamerule (1.2)
Custom:
Cellulose (1.0)
Lava Sponge (1.0)
Rainbow in a Bottle (1.0)
Wither Dust (1.0)
Sacred Water (1.0)
Cursed Water (1.0)
True Creeper (1.1)
Peace Creeper (1.1)
Super Name Tag (1.1)
Colorable Torch (1.2)
Ender Carp (1.2)
Ancient Carp (1.2)

Ancient Essence (1.2)

Brainless Shulker (1.2)

Brainless Shulker Egg

(1.2)

Void Creeper (1.2)
TimeSkip Clock

(NEW 1.3)
Everything can be enabled/disabled in the config file.
Check wiki for more info.
Where can i find the crafing recepies?
You can find them here.
I have a bug to report/suggestion to make!
If you find a bug or have an idea to improve this mod, contribute to the issue list.

I want MineAddons in my mod pack!
Feel free to use it! My only request is to provide a link to this thread.

I want to contribute!
If you feel like doing some modding, the source code of this mod is freely available here.

Can you port it to x.x.x?
I have no intentions of porting this mod to any version below 1.10 but if anyone wants to do it go for it.