Macaw's Bridges will start downloading in 5 seconds...
STILL DOWNLOADING MANUALLY??
Join over 10 million players who use the CurseForge app!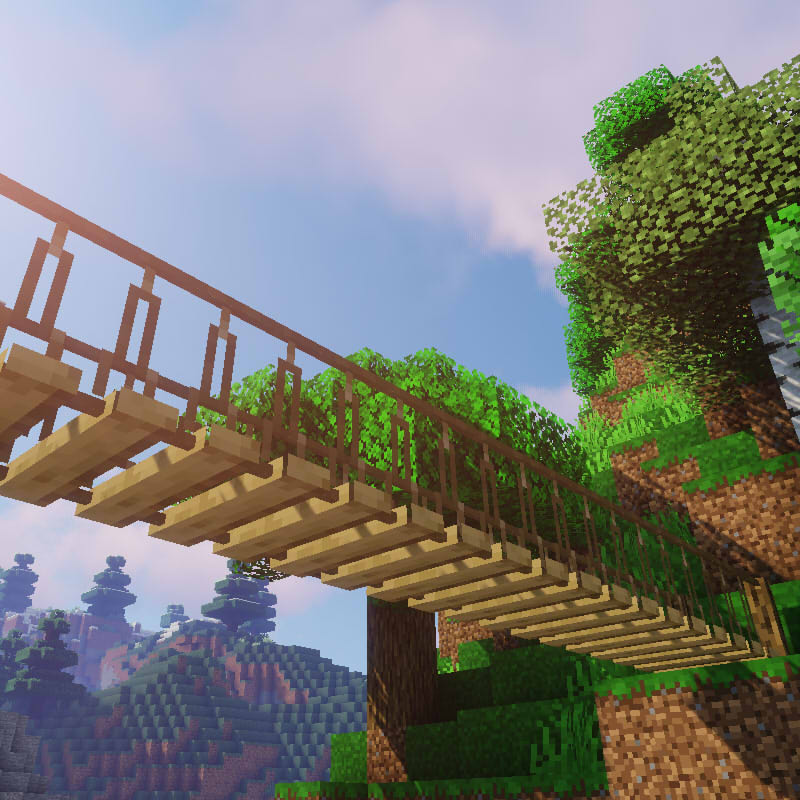 Macaw's Bridges
Description
This simple mod adds a variety of bridges. The newest version improves the in game models for Bridge Stairs. Bridges can be lighted with torches.
Every bridge model has been improved and changed to fit even better in vanila gameplay.
We recommend using the newest 2.1.0 since it improves performance and has lots of improvements.

Suggest your ideas here in the comments or on our Macaw's discord.
The old Bridges Video Showcase ( Uses old models for Bridge Stairs )

Do you need a server? Click on the picture above, use our code sketchmacaw to get 25% off your first month and enjoy playing!
Q: Do you have any plans on backporting to 1.15.2 and lower?
A: Very unlikely, but a last 1.12.2 version could happen at some time..
Q: I can't make an end piece for my bridge, which is wider than 2 blocks
A: You have to craft pliers, and then right click on the bridge with them.
Q: Can I use your mods in my modpack?
A: Yes, just credit us and with a reference to the curseforge page
Q: I have a translation for you, where can I send it to you?
A: Either on Github or on our discord server