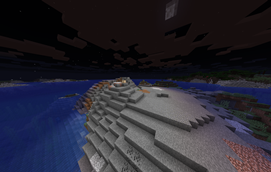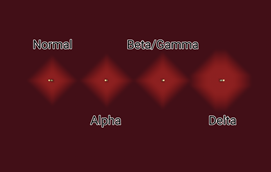 Normal-Delta Lamps Comparison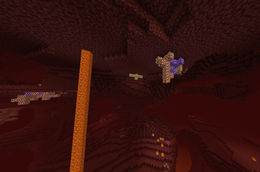 Different types of Glowstone in nether
before 2.3.0, can be enabled in config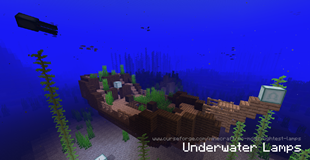 Underwater Lamps
Lamps that have bigger light range and works underwater.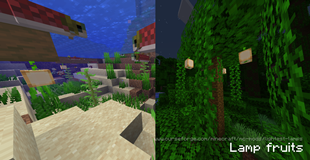 Lampfruit
Decoration Block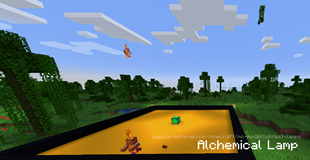 Alchemical Lamp
Pushes mobs away in area 8x8 blocks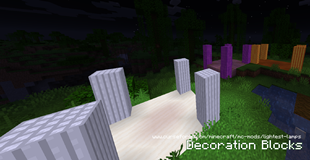 Decoration Blocks
Neon Rod Block, Argon Rod Block, Krypton Rod Block.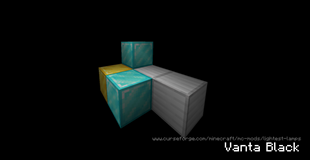 Vanta Black
For creating dark rooms.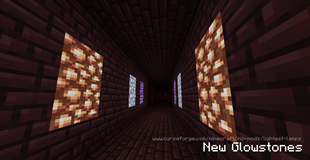 New Glowstones
Neon Glowstone, Argon Glowstone, Krypton Glowstone.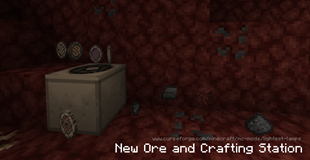 New Ore and Crafting Station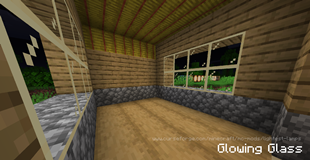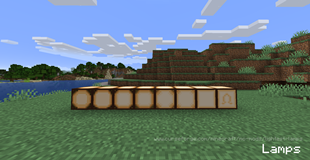 Lamps
Clear Lamp, Alpha Lamp, Beta Lamp, Gamma Lamp, Delta Lamp, Epsilon Lamp, Zeta Lamp, Omega Lamp.