Lightest Lamps will start downloading in 5 seconds...
STILL DOWNLOADING MANUALLY??
Join over 10 million players who use the CurseForge app!
Description
The Lightest Lamps Mod

Tired of placing torches everywhere?
Lightest Lamps adds a lot of lamps that have bigger light range and special ones.
Now there are 16 lamps for your disposal:
Lamps with extended light area. Ranging from 16 up to 30 blocks in opposition of vanilla's 15 range.

Underwater lamps with extended light area.

Interdiction lamp that pushes mobs away from your base.
Also adds
Machine for crafting these lamps.

More glowstone types.

New resources.

Glowing pillars.

Glowing glass.

Full black block. The Vantablack.

Cute fruit like hanging lantern.
Want fabric version? Here: Fabric/Quilt Version

1.18.2 version for forge is out! Please be aware that this version is in Alpha and needs polish.
1.20.1 version is on the way!
JEI Recommended
Want to play this Mod or other Modpacks with friends?
Version support:
1.14.x Forge: No support
1.15.x Forge: No support
1.16.x Forge: No support
1.17.x Forge: Not planned (No backport)
1.18.x Forge: No support
1.19.x Forge: Skipped
1.20.x Forge: Not released yet (LTS)

Fabric/Quilt versions: See Fabric/Quilt page
Screenshots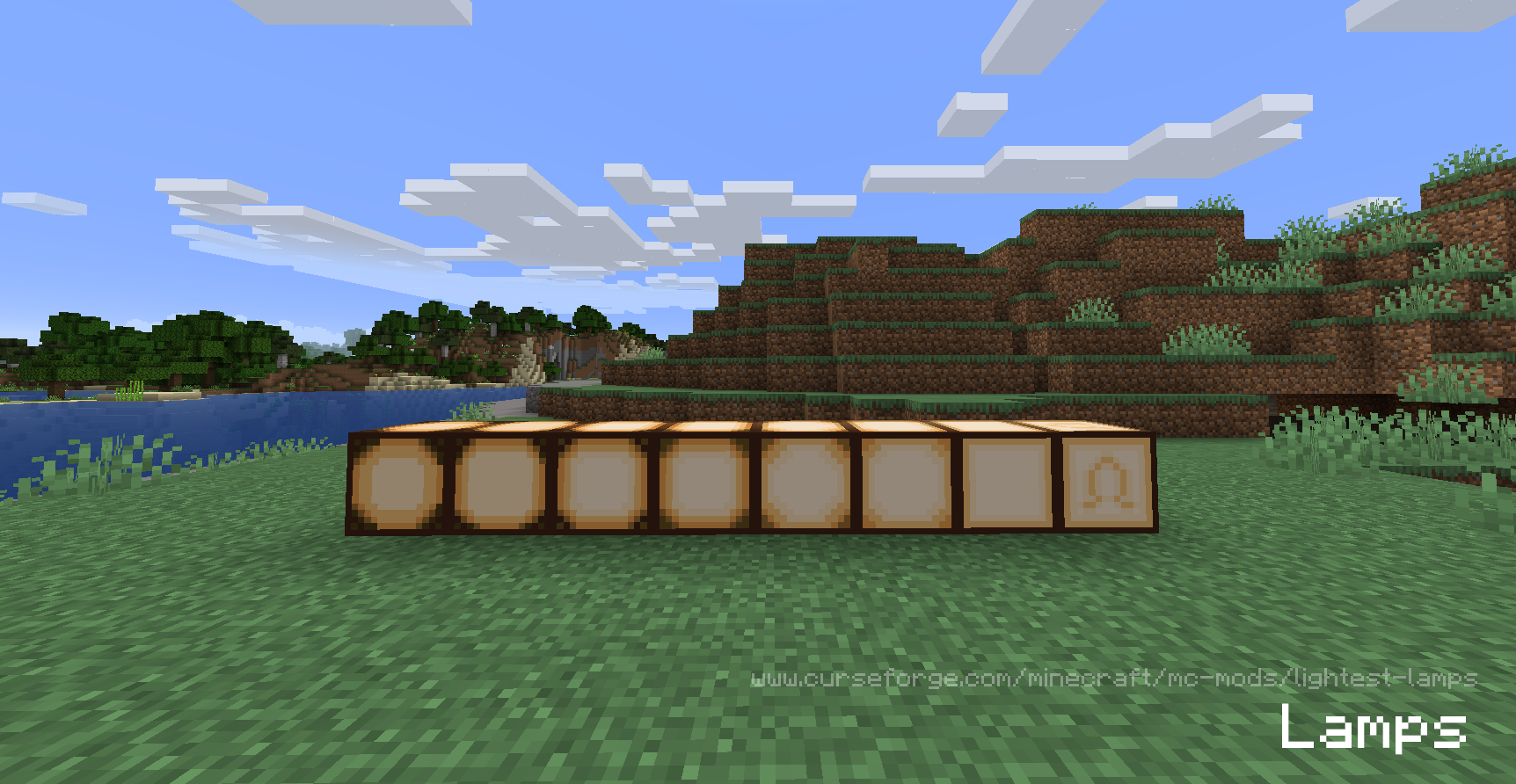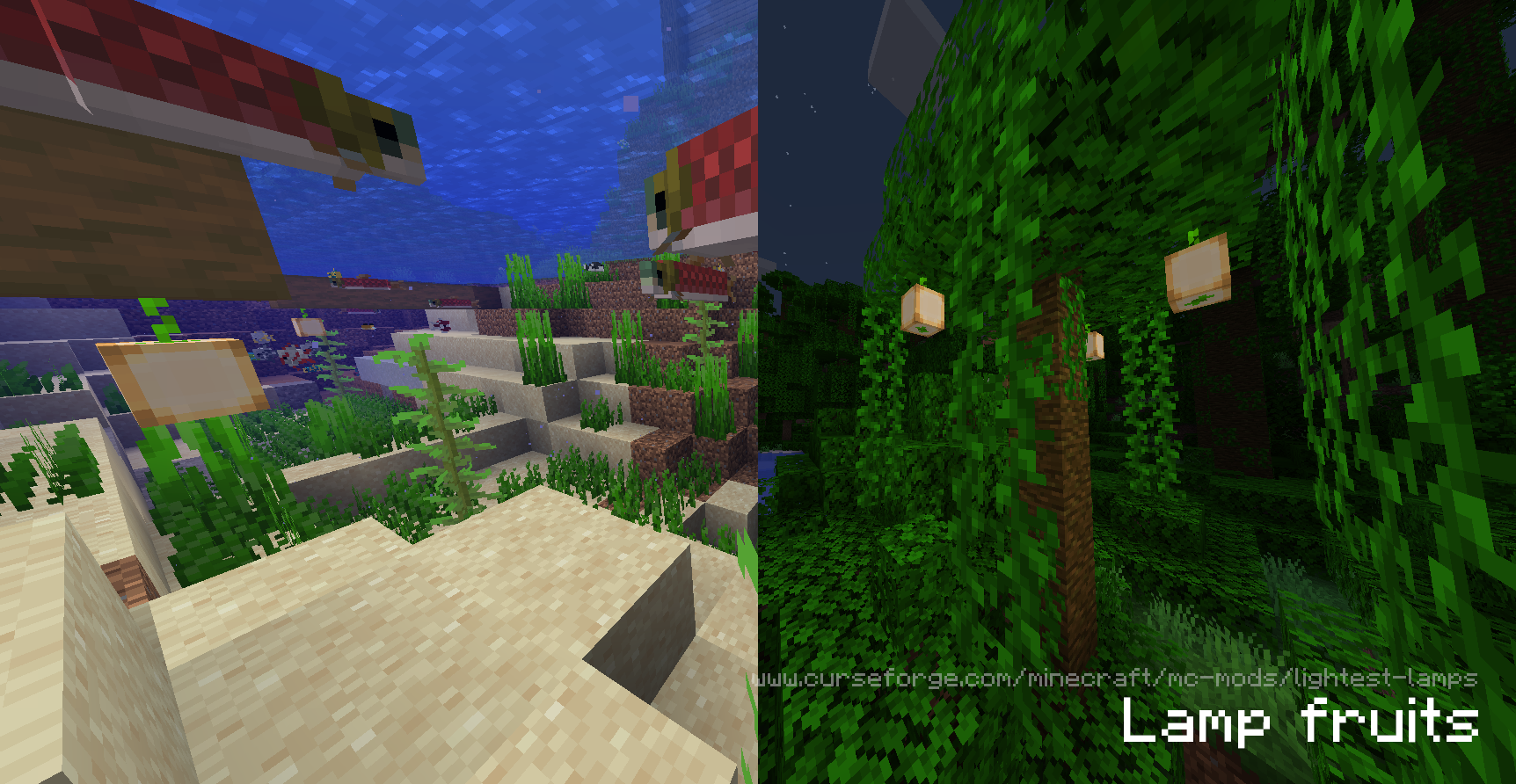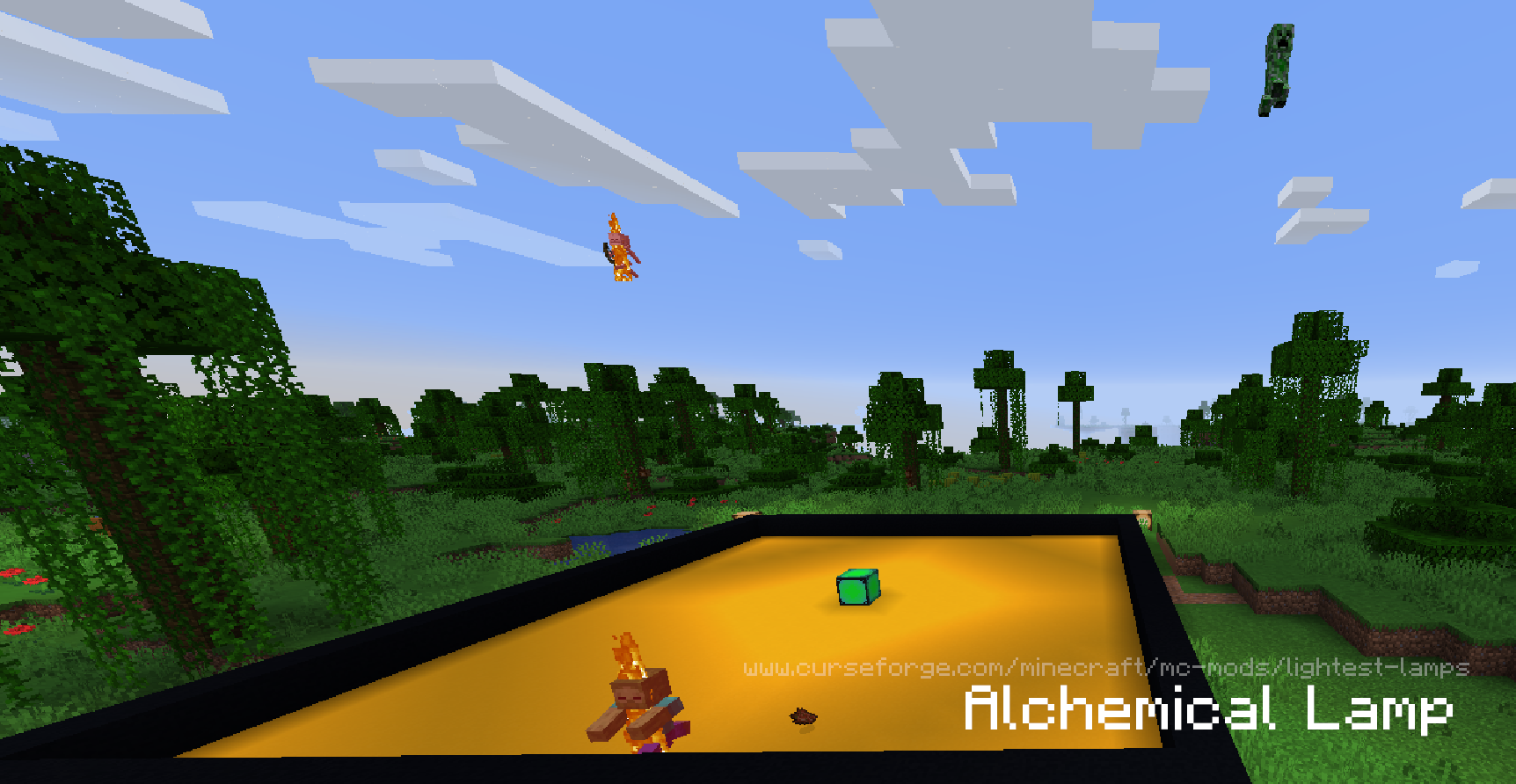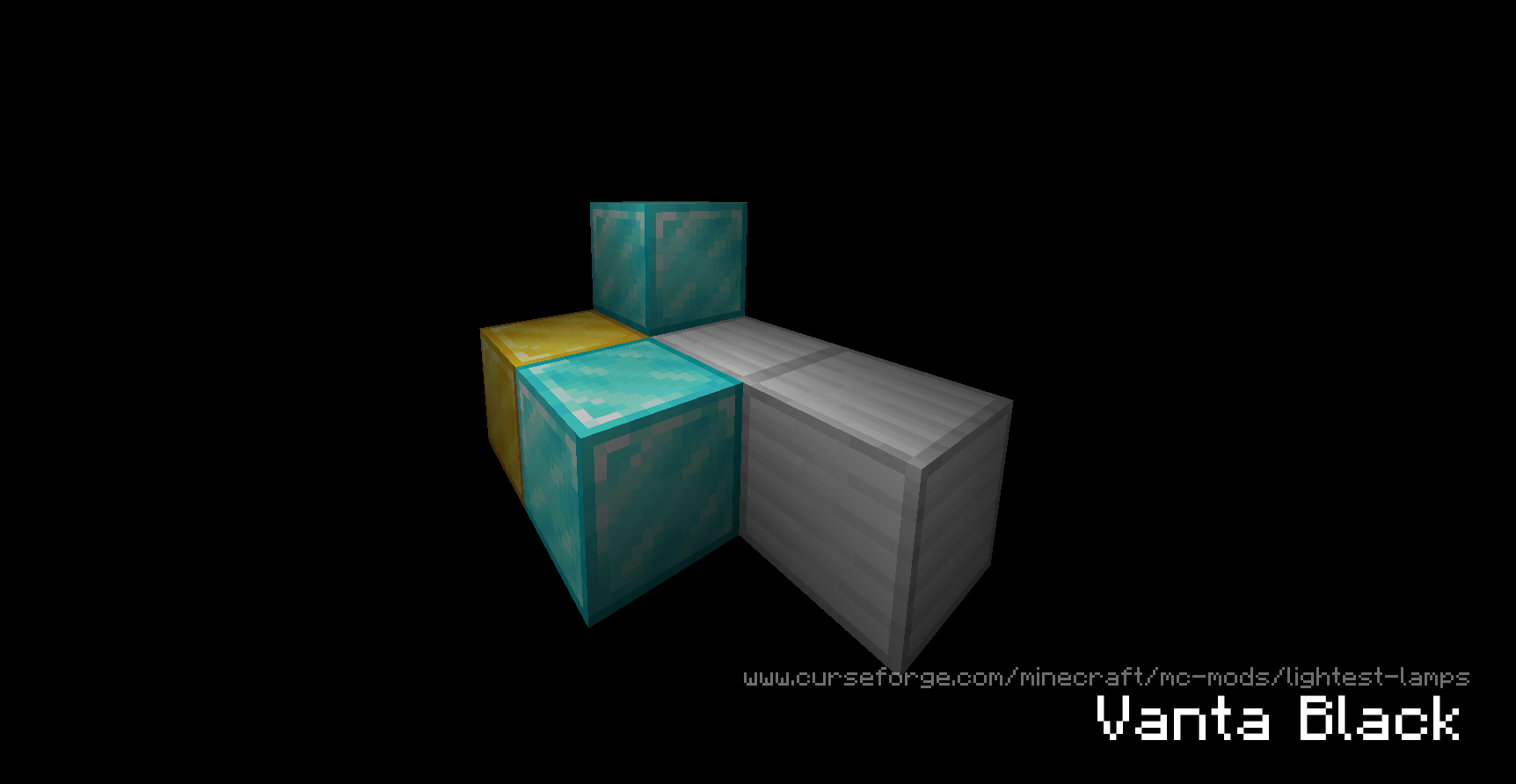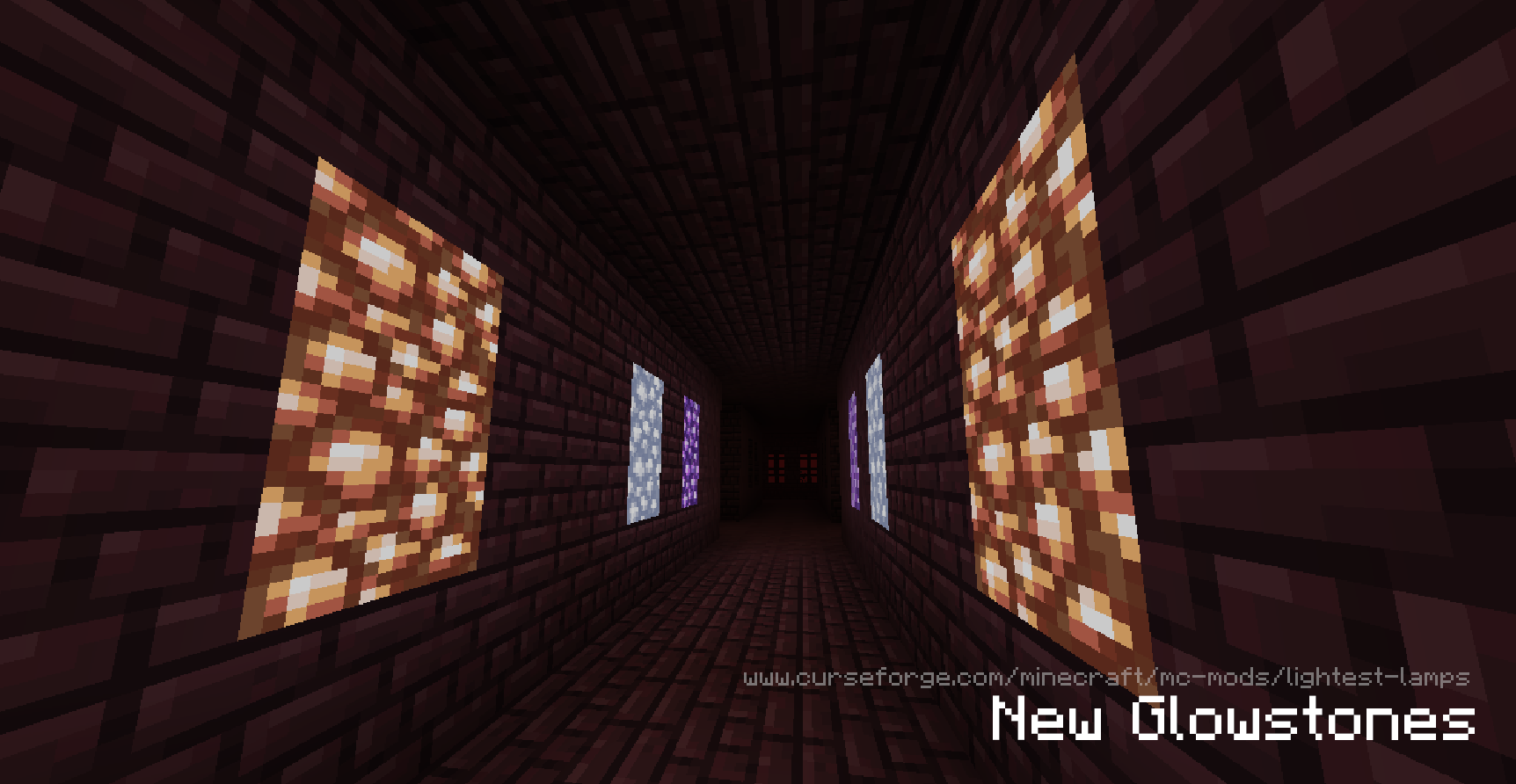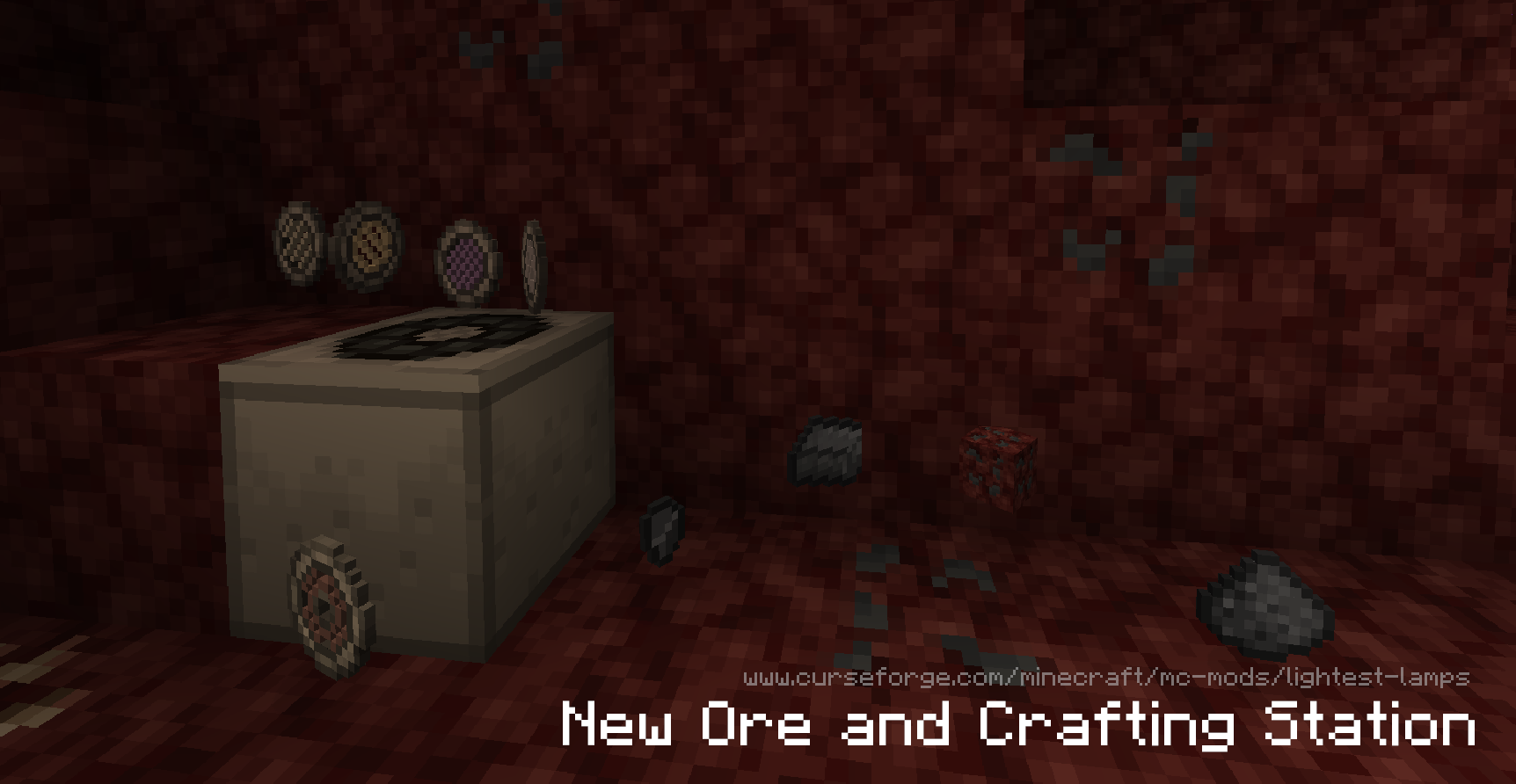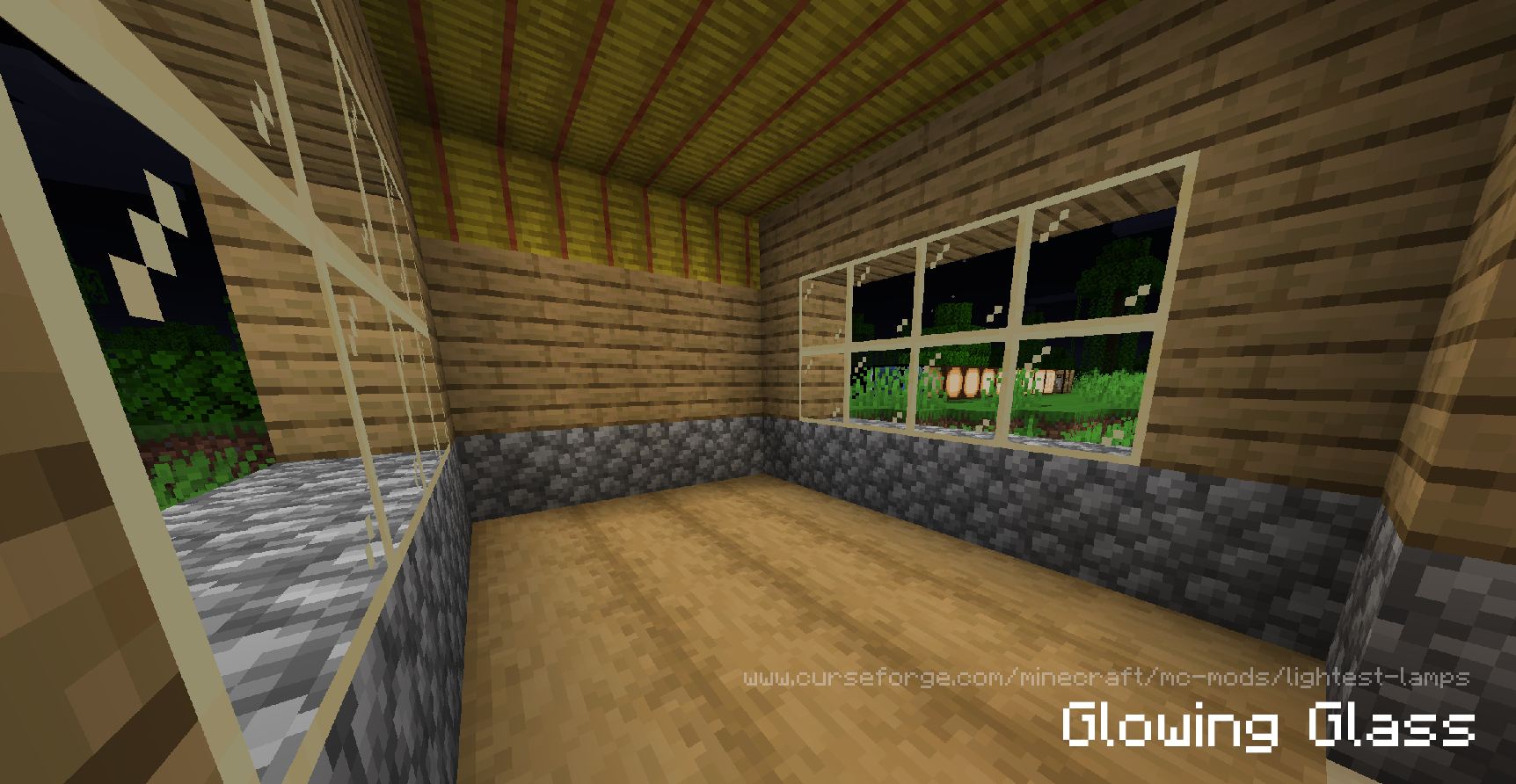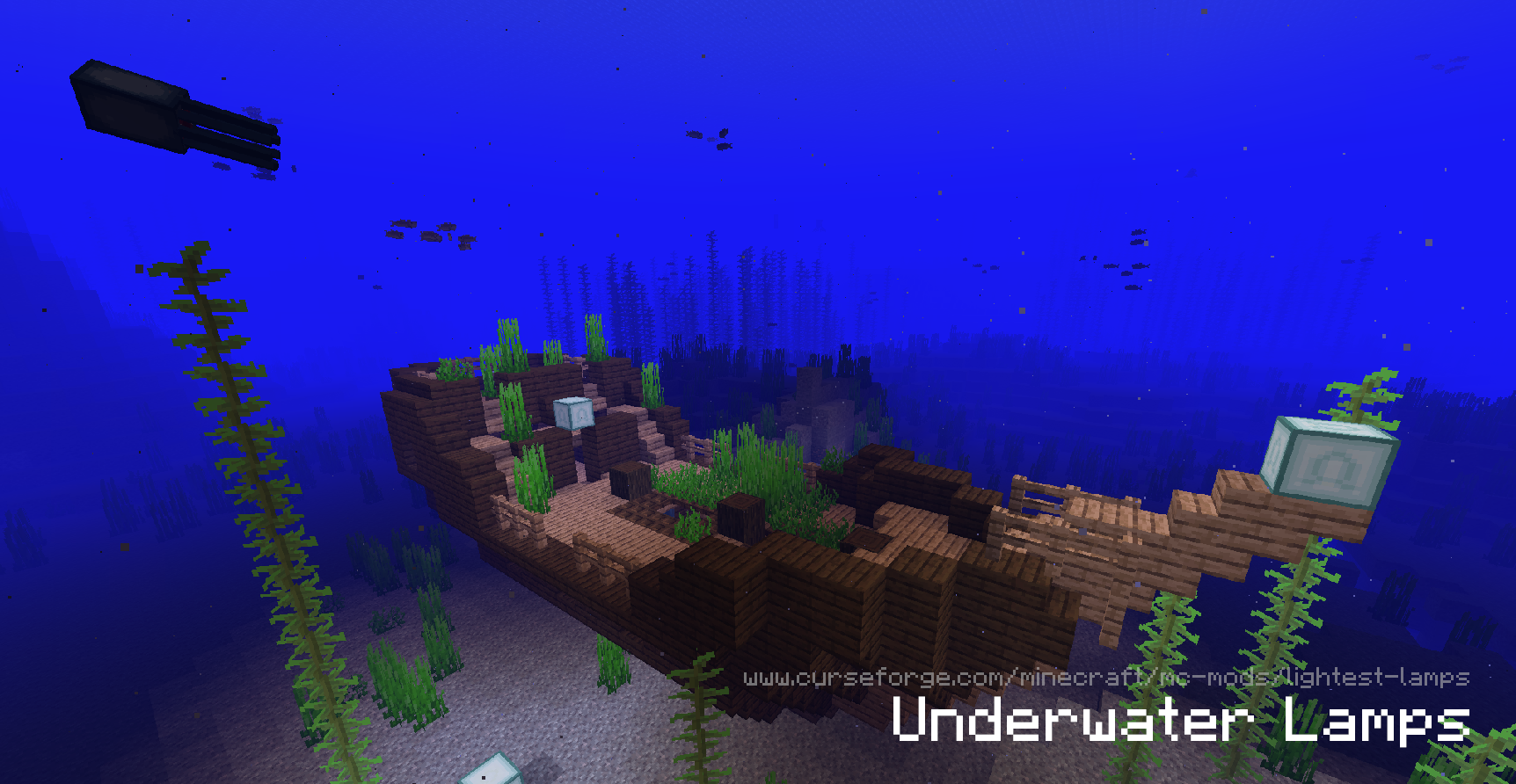 Spotlight / Mod overview
Mod Extra Compablity:
JEI
- Cas Centrifuge Category
ChemLib after version 3.2.0 (1.15.x).
- Piles and dust are replaced by chemlib alternatives
Mekanism after version 3.3.0 (1.16.x).
- Refined Glowstone can be used in Gas Centrifuge.
Mystical Agriculture after version 3.4.0 (1.15.x).
- Glowing dust crop, essence, seed
Modpack usage:
Yes, you can use this mod in your Modpack.