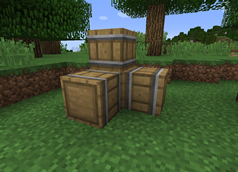 Barrels
Barrels can be used as decoration blocks when sealed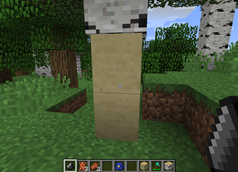 Debarking
Debarking a Birch tree with flint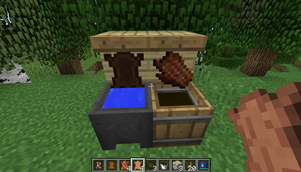 Setup
Cleaning, Soaking, and drying demo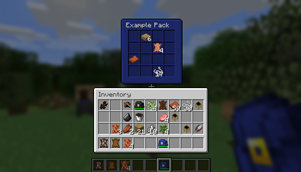 Blue pack
Pack GUIs are the color of the pack and can have custom names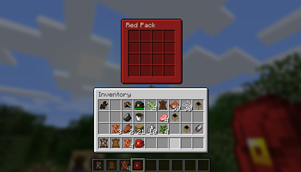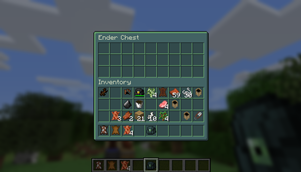 Ender Pack
The Ender pack accesses your Ender chest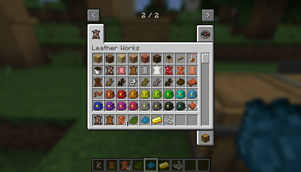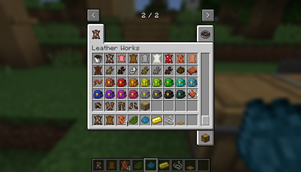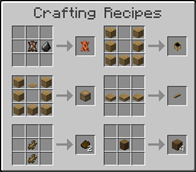 Recipes 1
Any hide can be used for the scraping recipe. Any planks or debarked logs can be used for wood recipes. Bark recipes vary based on species. Scraping and bark recipes are shapeless.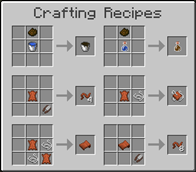 Recipes 2
All recipes here except the leather sheet are shapeless.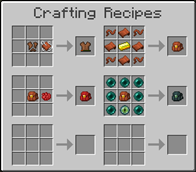 Recipes 3
Dying and repair recipes are shapeless. Leather repair recipes can be applied to any piece of worn leather armor.