Interaction Wheel will start downloading in 5 seconds...
STILL DOWNLOADING MANUALLY??
Join over 10 million players who use the CurseForge app!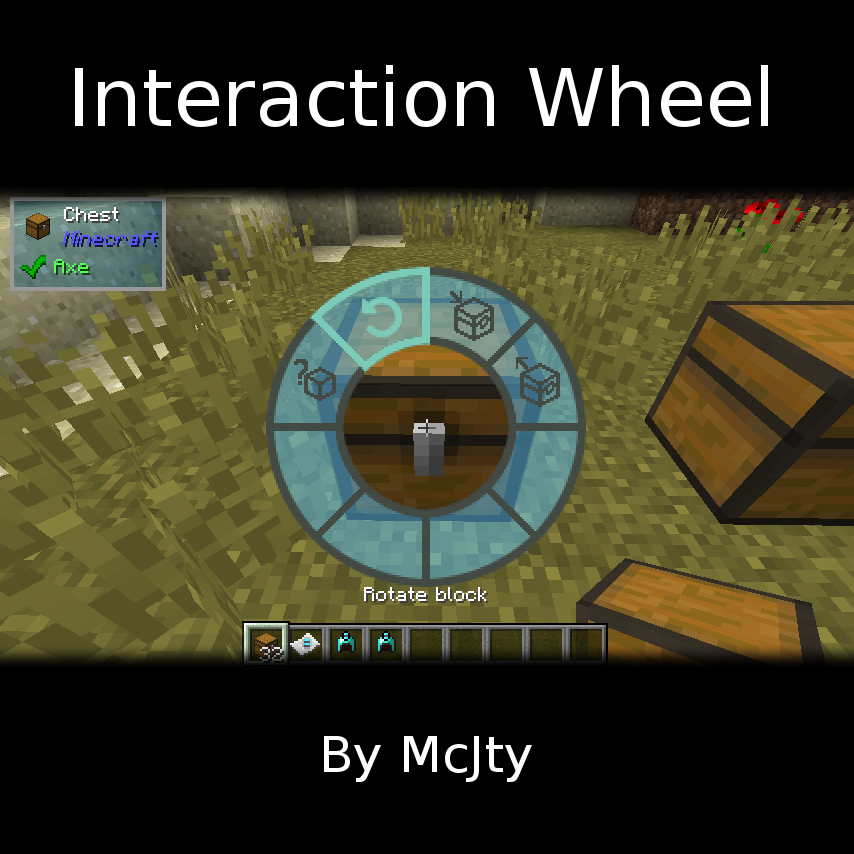 Interaction Wheel
Description
This mod adds an interactive Interaction Wheel that you can access by pressing 'h' (default key). It supports various actions that you can easily access directly from that wheel. Currently supported are:
Search item in nearby inventories
Rotate block
Dump all in inventory
Fetch all from inventory
Dump all similar items to inventory
Automatically select the right tool to harvest the block you are looking at
And more... (also mod specific interactions)
This wiki contains more information: Interaction Wheel Wiki
There is an API for other mods so that they can add their own wheel actions. RFTools and Immersive Craft do this for example.
You are free to use this mod in any modpack without restrictions