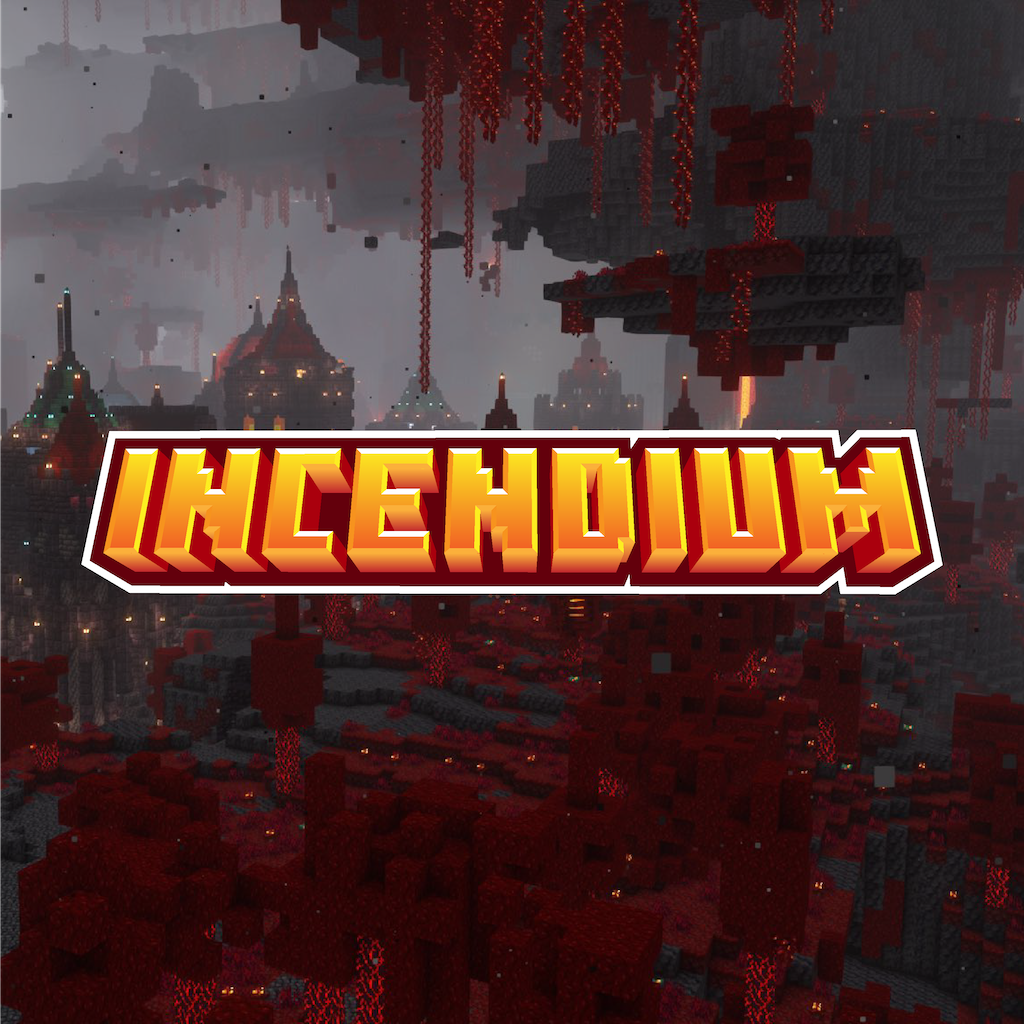 Incendium
Description
Stardust Labs has a Discord for Incendium and our other projects!
Incendium is a datapack (packaged as a mod for both Fabric and Forge) designed to completely overhaul the Nether using only vanilla blocks.
In addition to extending the Nether's generation height to 192, Incendium adds 8 all-new biomes and 9 new structures with new custom mobs, items and advancements. Terrain is also overhauled, with jagged mountains, twisting caves and much more.
This mod is completely server-side. This means that if it is running on a server, players with a vanilla client can still join and play. It also means that the custom items added by this pack are just variants of vanilla items with special behavior - not their own item types.
Incendium makes the nether slightly more difficult, but much more rewarding as well. Structures like the Nether Reactor, Sanctum and Forbidden Castle hide treasures that only the greatest adventurers will be able to obtain.
This mod is not compatible with Amplified Nether but should be compatible with most other Nether mods.