Hwyla Addon Horse Info will start downloading in 5 seconds...
STILL DOWNLOADING MANUALLY??
Join over 10 million players who use the CurseForge app!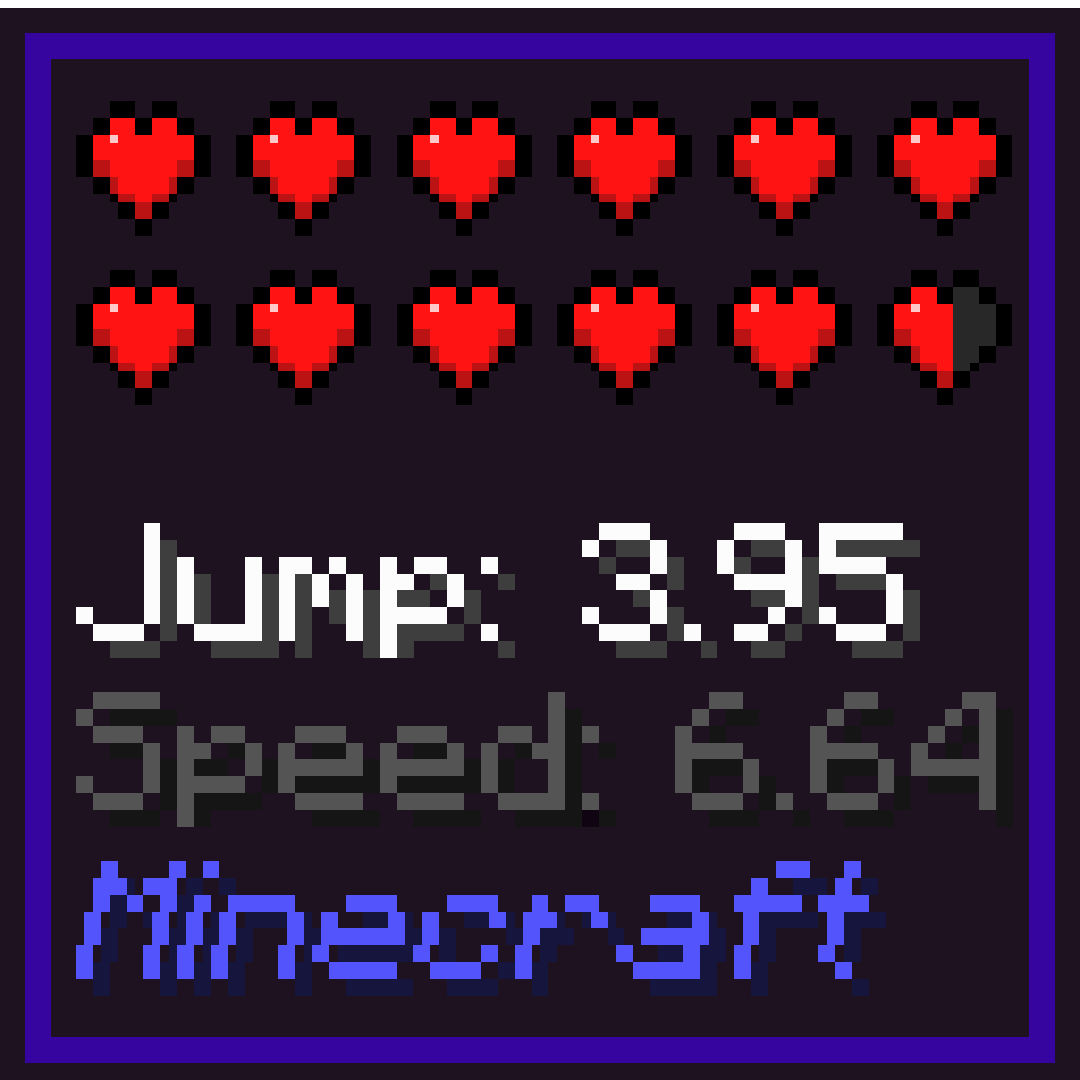 Hwyla Addon Horse Info
Description
This project has been discontinued as it is now integrated into WTHIT for Minecraft 1.19.2+
This is an addon for Hwyla or WTHIT (Hwyla successor) mod fabric version.
You only need one of them. Do not install both Hwyla and WTHIT.
This addon provide horse jump and speed information when looking at any horse.
This addon must be enabled first in Hwyla/WTHIT plugin settings.
1. Find minecraft folder
2. Open config -> waila -> waila_plugins.json
3. Either add these entry at the end or set the corresponding value
You can also use ModMenu instead for easy access in-game
Support:
Mod version 0.3.0-1.17 and later will only work for WTHIT, not Hwyla.
For issues, please use Issues tab, or use Github repo instead.
Please, do not ask for Forge version!
Credits:
The new mod icon and mod project icon are created by Minenash
Minecraft 1.18 and 1.19 support update by Kosma Moczek
New config option "Ignore Mounted Horse" by Tenzin Pelletier