Hunter illager will start downloading in 5 seconds...
STILL DOWNLOADING MANUALLY??
Join over 10 million players who use the CurseForge app!
Description
This mod is sponsored by:
HunterIllager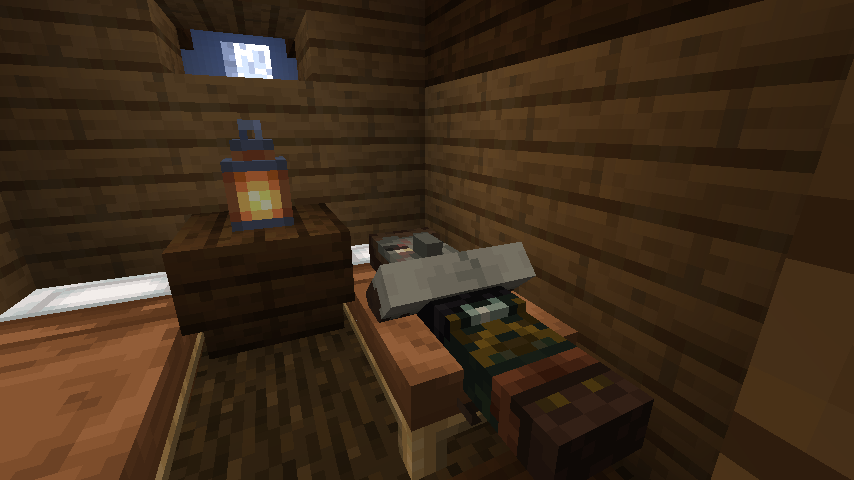 This mod adds a new mob called the Hunter illagers!!
They spawn in a new structure so keep an eye out for that!
These little menacing dudes live in a wooden hut that spawns in foresty biomes.
If it spots a player or animal he will come after it with a bow n' arrow!
When he successfully concerns his enemy he will creepily laugh...
When they are hurt they will grab a little meal to eat and replenish their health
これらの小さな威嚇的な男は、森のバイオームにスポーンする木造の小屋に住んでいます。
プレイヤーや動物を見つけると、弓矢で追いかけてきます!
彼が敵への襲撃に成功すると、彼は不気味に笑います...
彼らがダメージを受けた時、彼らは食べ物を食べ、回復します
Boomerang is HunterIllager's sub weapon
you can also craft boomerang
new enchantment bounce is new Boomerang Enchantment
when apply boomerang is more bounce on the wall
ブーメランはHunterIllagerのサブウェポンです
ブーメランを自分で作ることもできます
新しいエンチャント バウンスは新しいブーメランのエンチャントです
ブーメランを当てると壁に跳ね返ります
Upcoming Feature:
Devourer:
illager's hound (temporary) Basic performance is wolf, can pick up and hold weapons like a fox can climb walls
Bagu_Chan: (Coder and Model designer)
MCVinnyq: (Original Texture-artist)
Fuffles: (Overhauled the textures)
Evo (Documentation)
Akogiri (Sound design)