Healing Soup will start downloading in 5 seconds...
STILL DOWNLOADING MANUALLY??
Join over 10 million players who use the CurseForge app!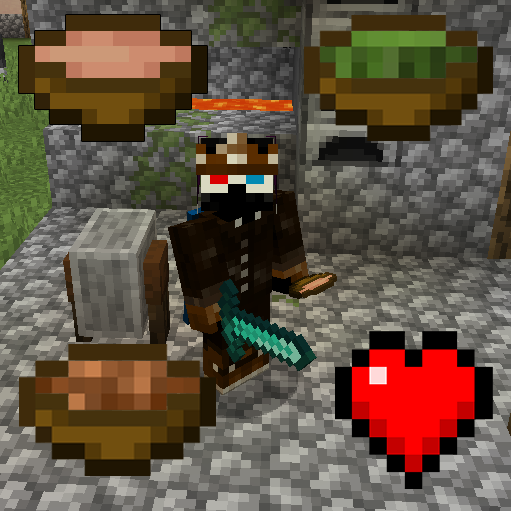 Healing Soup
Description


Requires the library mod Collective.

Healing Soup is a nostalgic mod for me. I started playing multiplayer Minecraft more than 10 years ago, and clocked many hours in the mcpvp server. This has actually been made with the original code once shared by owner hclewk, rewritten to work with Forge. Eating mushroom stew (soup back in the day) will heal 4 hearts, although you can raise or lower than in the config. When the health bar is full, it will also fill up the food bar without saturation.


Configurable: ( how do I configure? )
soupHalfHeartHealAmount (default = 8, min 0, max 20): The amount of half hearts the mushroom stew/soup should heal. Minecraft PvP's default was 8.


Renames the default Mushroom Stew to Mushroom Soup:



Adds the Cactus Soup recipe and texture:



Adds the Chocolate Milk recipe and texture:


------------------

You may freely use this mod in any modpack, as long as the download remains hosted within the CurseForge ecosystem.

Serilum.com contains an overview and more information on all mods available.

Comments are disabled as I'm unable to keep track of all the separate pages on each mod.
For issues, ideas, suggestions or anything else there is the Github repo. Thanks!