Goblin Traders will start downloading in 5 seconds...
STILL DOWNLOADING MANUALLY??
Join over 10 million players who use the CurseForge app!
Description
This is the Forge version of Goblin Traders, a Fabric version

is also available!

📖 About:
Goblin Traders is a simple mod that adds goblins which have unique trades. Similar to Wandering Traders, goblins are found randomly underground in caves or in the nether and provide exclusive and beneficial trades that allow you to take your adventure to the next level! Goblin Traders adds two new traders, the Golbin Trader which is found in the overworld and the Vein Goblin Trader which is found in The Nether; both with their own unique set of trades. These little goblins have a little attitude and don't like it when you hit them. If you're feeling generous you can feed them their favourite food for a fun animation.
📦 Modpack Developers:
Goblin Traders has included support to change trades through a datapack. You can add or replace the trades to your liking! If you would like to learn more, you can check out the detailed guide here on how to change trades. The guide also includes an example datapack for you to download.
📷 Screenshots: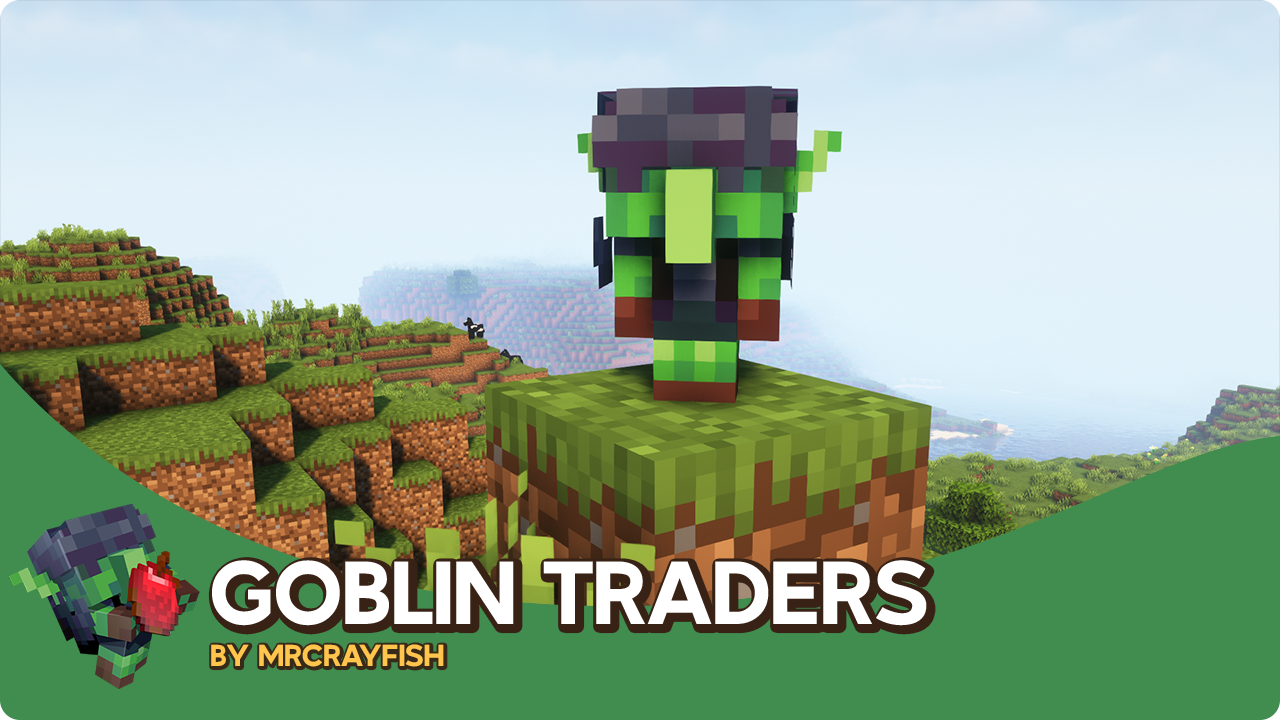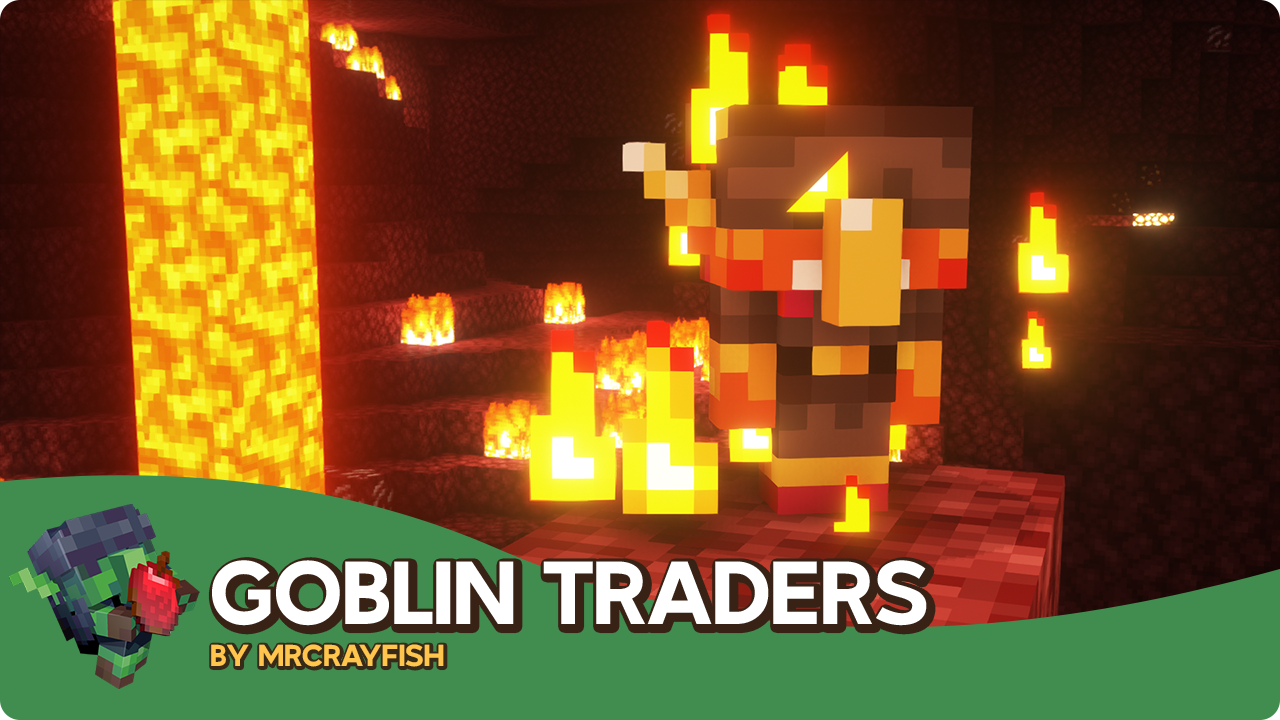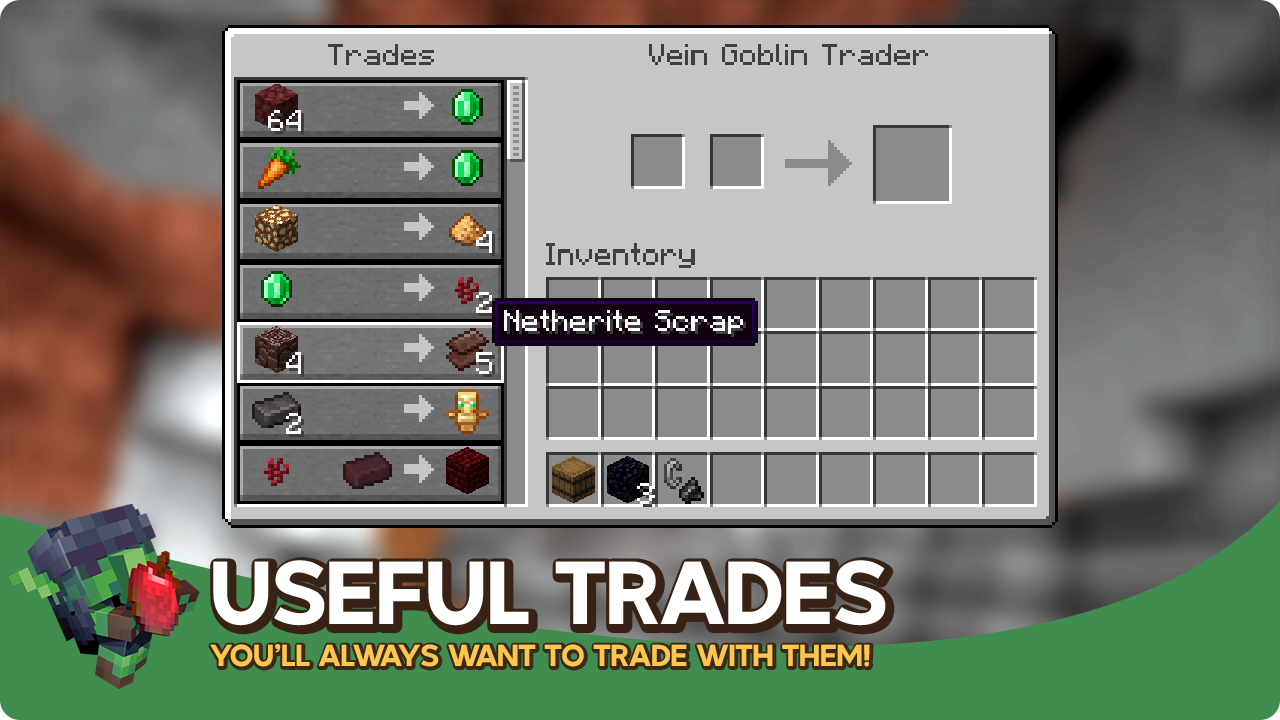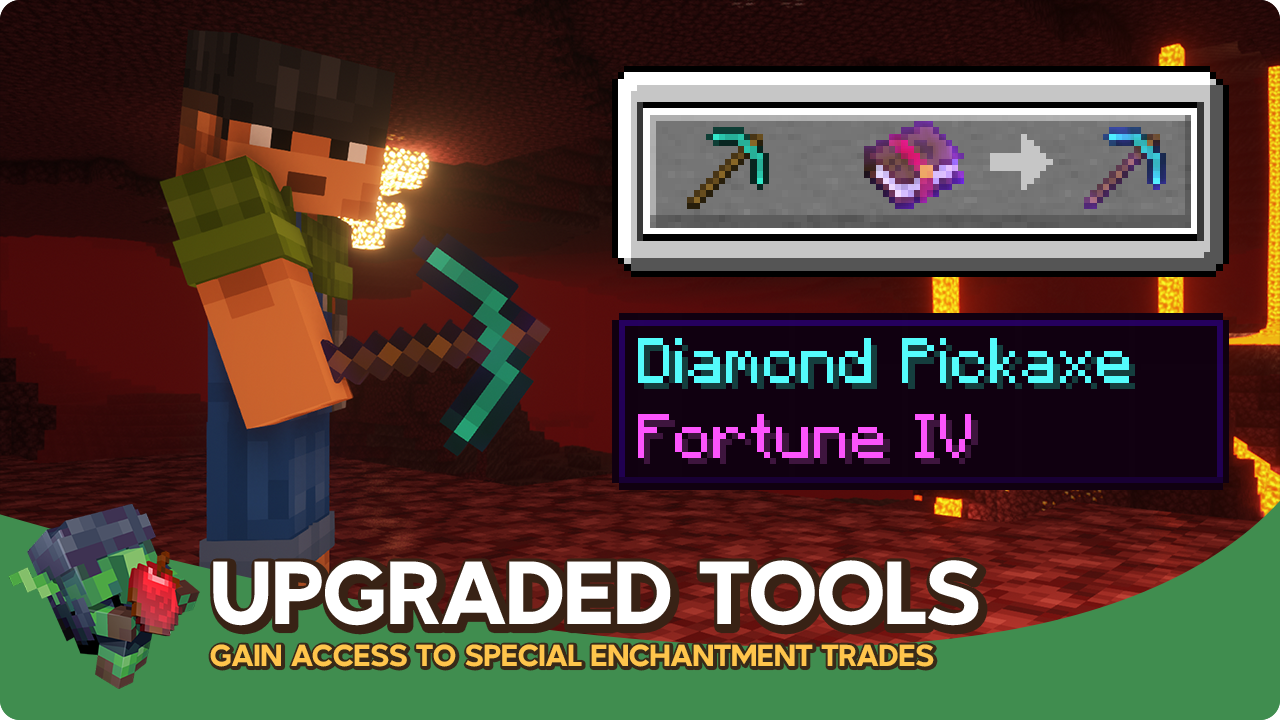 🙋‍♀️ Need Support or Want to Follow Mod Development:
The comment section isn't great for support, which is why MrCrayfish recommends you join the
Discord community. You can get help installing and configuring mods, resolving crashes and more! Plus you'll also get access to news about mod updates and development (before anywhere else!). Click the banner below to join 🔽