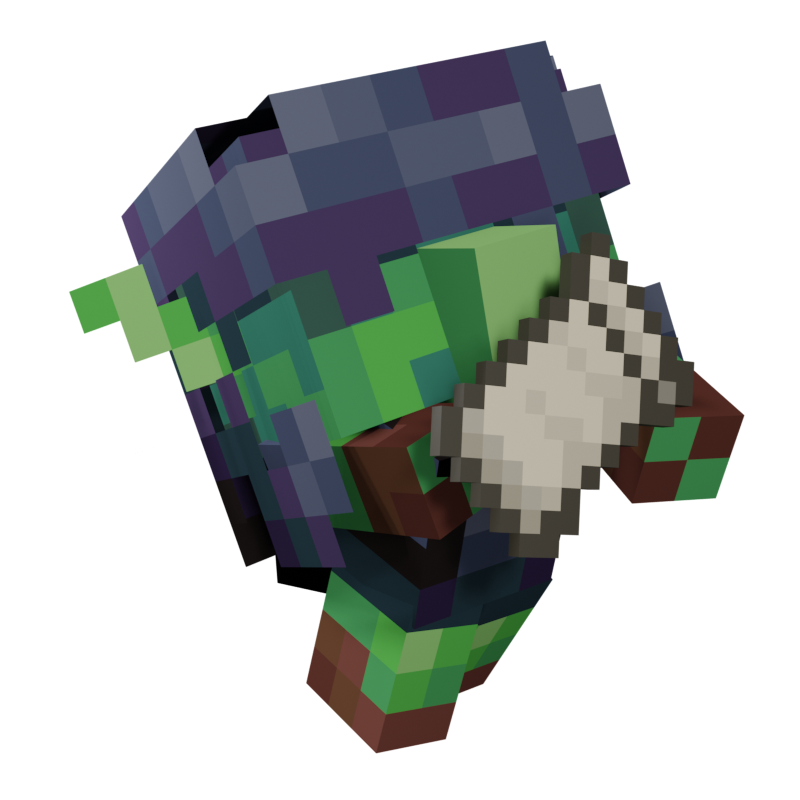 Goblin Traders (Fabric)
Description
❗ This is the UNOFFICIAL port of the mod! DO NOT ASK FOR HELP IN MRCRAYFISH'S DISCORD!
This is an improvisation of MrCrayfish's mod with a few quality-of-life updates and tweaks. MrCrayfish has his own official version, but does not include the past quality-of-life updates this mod has. If there is any problems, or crashes that you find in the mod, feel free to send the crash report on discord:
(Under GNU GENERAL PUBLIC LICENSE, Asset permission was granted from MrCrayfish. You may not port this mod yourself without permission)
📖 About:
Goblin Traders is a simple mod that adds goblins that have unique trades. Goblins are found randomly around the world or in the nether and provide exclusive and beneficial trades that allow you to take your adventure to the next level! Goblin Traders adds two new traders, the Goblin Trader which is found in the overworld and the Vein Goblin Trader which is found in The Nether; both with their own unique set of trades. These little goblins have a little attitude and don't like it when you hit them (you monster!)
📦 Modpack Developers:
Goblin Traders incorporates Cloth Config and has support for Mod Menu, feel free to configure spawns, fall toggles, and other options in this config. Be aware that some of the options require a game (mod) refresh.
Goblin Traders has included support to change trades through a datapack. You can download the example datapack here and modify it to your own needs. If you would like to learn more, you can check out the more detailed guide here.
Also try out Controllable for Fabric (1.19) and Devices Mod (1.18.2, 1.19.2, Forge + Fabric)
❓ FAQ:
Q: Backport to [version]?
A: No.
Q: Goblin's aren't spawning!
A: Overworld traders spawn underground (same chance as wandering traders!)
This means you will see them approximately every ~14.5 Minecraft days
You may have to be down there for quite a while before you encounter one.
Nether traders can spawn anywhere that isn't above the bedrock level
If this doesn't suit you, the config is always there for you to change the rates if you want.
Q: Help!
A: Any help can be provided on discord if needed, just contact us!
Q: Will End Goblin Traders be merged into this mod?
A: No and never. End Goblin Traders' style is too different from this mod.
Q: Will more Goblin Traders be added?
A: Perhaps. But currently no plans are set.
Q: Are you porting this to Forge?
You may not redistribute this mod outside of CurseForge modpacks unless otherwise noted, the only safe places to download this mod are our Curseforge releases and our GitHub releases
Fine Print: Requires Fabric API and ClothConfig. ThonkUtil is bundled with the mod.
📷 Screenshots (see images tab for more):