Fossils and Archeology: Revival will start downloading in 5 seconds...
STILL DOWNLOADING MANUALLY??
Join over 10 million players who use the CurseForge app!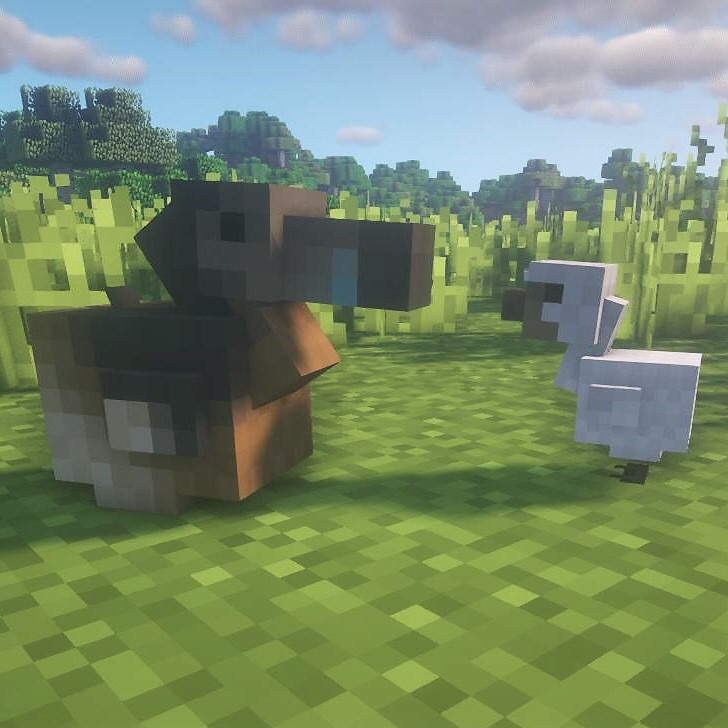 Fossils and Archeology: Revival
Description
Thank you all for the continued patience! We are proud to have made the jump to 1.12.2 after 2.5 years of what basically amounts to rewriting everything from scratch. We are very thankful for everyone that continued to have hope in us even when in times everything seemed hopeless. As for the people who gave up, we hope that we'll see you again when you rediscover our mod! Next update should take much less time... hopefully haha!
Fossils and Archeology first started off in Minecraft beta 1.7.2 under the original author, Flammarilva and Team July. Since going open source at the end of 2012, the Revival project started under a new team and has been going since.
The mod offers a variety of dinosaurs that are brought back to life through discovering bones, extracting DNA, creating Embryos, and making eggs. Along with dinosaurs there are other prehistoric creatures such as mammoths, smilodons, terror birds, dodos, and more. There are currently 50 different prehistoric creatures added by the mod!
Alongside with the new mobs you are able to make, there is an archaeological aspect for the people who like to explore more or collect beautiful new blocks. Fossils and Archeology Revival also now has built-in support for Thaumcraft, Just Enough Items, CraftTweaker and Tinker's Construct.
For more information, visit the official mod wiki here.
We are on discord! Join us in conversation here.
Have any questions? Feel free to ask us on Twitter @FossilsRevival!
BRIEF INSTALL INSTRUCTIONS FOR FOSSILS AND ARCHEOLOGY REVIVAL

!!!!! This mod requires the latest LLibrary for Minecraft 1.12.2.
Make sure it is for Minecraft 1.12.2!!!!!

1. Click here to download Forge 1.12.2

2. Click here to download LLibrary 1.7.17 for Minecraft 1.12.2.
3. Place llibrary-1.7.17-1.12.12.jar into the /mods folder
4. Place fossilsarcheology-8.0.5.jar into the /mods folder
5. If updating and you run into issues, first delete your old fossil.config file and regenerate it.