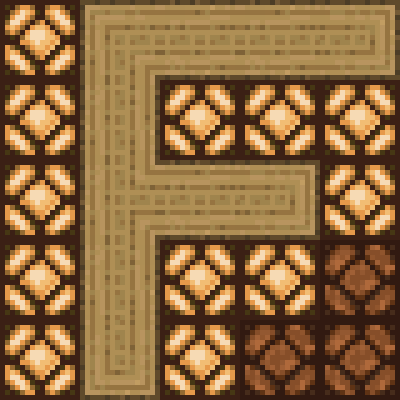 Floor Mats
Description
Floor Mats adds multiblock pressure plates.
Now with Gilded Wood variants! The look of wood, the player-specific action of gold. (added in version 1.2.0)
And Treated Wood too.... when used with Immersive Engineering. (added in version 1.3.0)
Also, Connected blocks! A decorative block in the style of Floor Mats. (added in version 1.4.0)
Camouflage Floor Mats! Player-specific Floor Mats that take the appearance of the blocks they are placed on. (added in version 1.5.0)
The ability to modify Floor Mats was also added. Floor Mats can now be muffled (silent), inverted (changes player-specific into only other players) and opened (changes player-specific into any player).
Each type of floor mat will only connect to other floor mats of the same type. The wooden and stone floor mats behave like the pressure plate of the same material. The metal floor mats are only activated by players, with the gold floor mats only being activated by players that placed the floor mats. Floor mats also pulse when a block they are on receives a redstone signal from another source.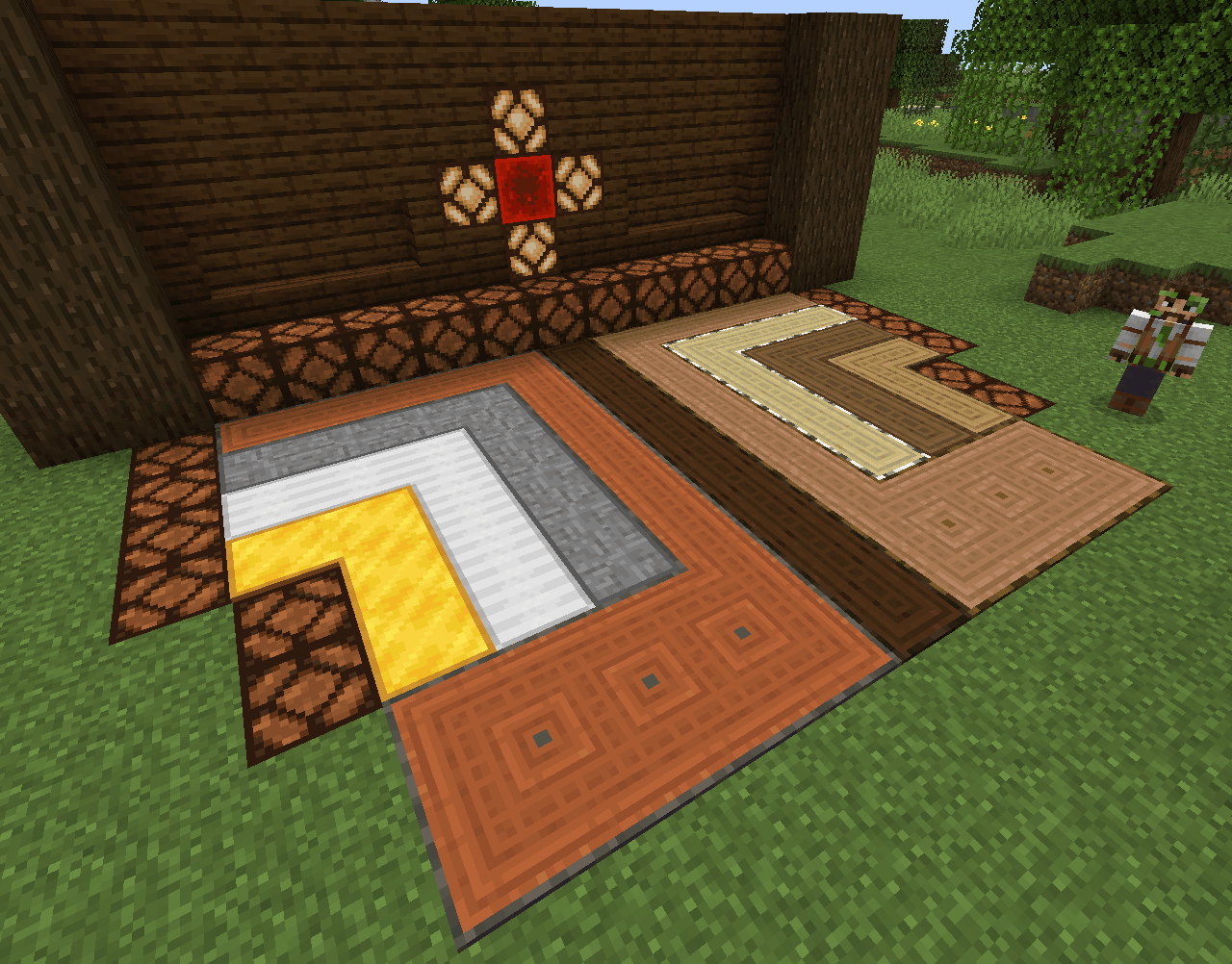 For more details, check out the Floor Mats wiki on github.com:
https://github.com/D0CTOR-ZED/FloorMats/wiki
This mod is released under the MIT Licence and may be used in any modpack.
Floor Mats was reviewed by Boodlyneck in a Mods of the Week video:
(at the 3:04 mark, but why not take the time to check out all the other great mods.)
Thank you, Boodlyneck, for your kind review. (Click here for Boodlyneck's YouTube channel.)
Mod compatibility:
Performant (Floor Mats v1.1.0 and earlier): This performance enhancing core mod alters the way collisions are handled, in addition to other things. The collision handling changes are not compatible with Floor Mats. To use both mods, edit the config file for Performant and set fastCollisions to false to prevent internal server errors. (Fixed for version v1.1.1+ when using performant-1.15-3.12m or later)