Fancy Battleaxes will start downloading in 5 seconds...
STILL DOWNLOADING MANUALLY??
Join over 10 million players who use the CurseForge app!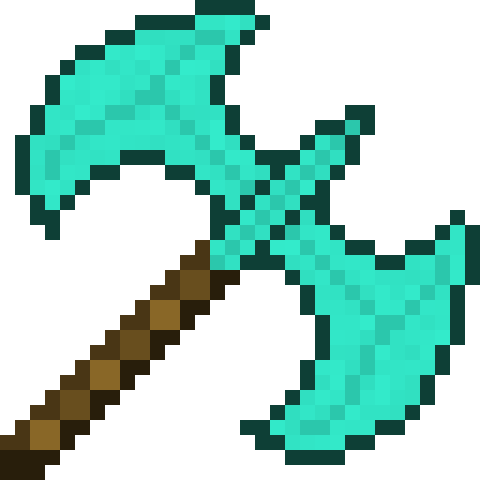 Fancy Battleaxes
Description
Fancy Battleaxes is a minecraft mod adds battleaxes with 32x32 textures.
The battleaxes can be used as normal axes, but are a bit slower. They deal more damage than axes and swords, but attack a bit slower. Also Battleaxes can be enchanted with Sharpness, which increases attack damage and mining speed.

For Minecraft 1.15.2 the battleaxes are balanced more like swords than axes, the damage per hit and attack speed changed between tiers.
Currently this mod features "vanilla" Battlaxes made of stone, iron, gold and diamond, but also some "non-vanilla" Battleaxes made of bronze, steel, amethyst, ruby, sapphire, nickel, silver and titanium, which are fully configurable. But be aware that this mod does not add any of those materials, but uses OreDictionary (Tags from Minecraft 1.15 onwards). If you have another mod installed, that adds one of those materials, but it can't be used to craft the battleaxe, consider using minetweaker.

If you find a Bug, or have a suggestion, please use the Issue Tracker, available with the "Issues" Button instead of leaving a comment.
If you need a Minecraft Server, you can save 15% with Code AlexMods and support my work by using the link on the image or here.
Crafting:
Note for Modpack Creators:
You can use this mod in any modpack.