*** ShetiPhianCore Required! ***
This mod adds Dimensional Liquid Tanks.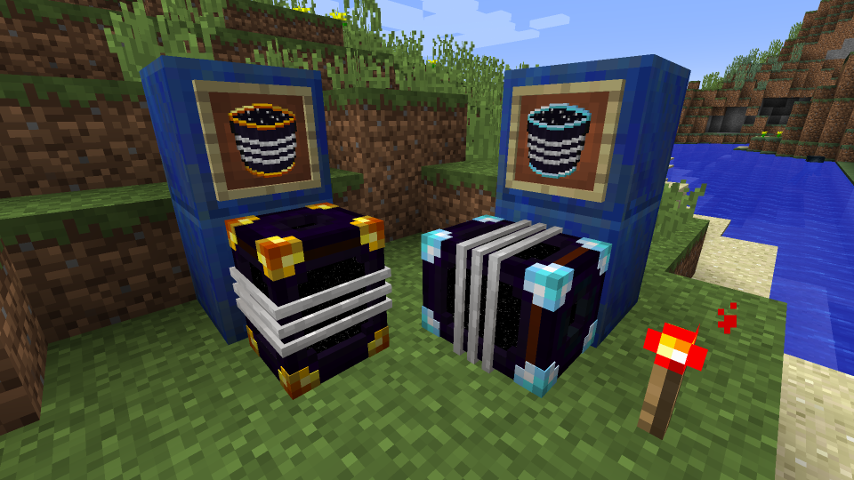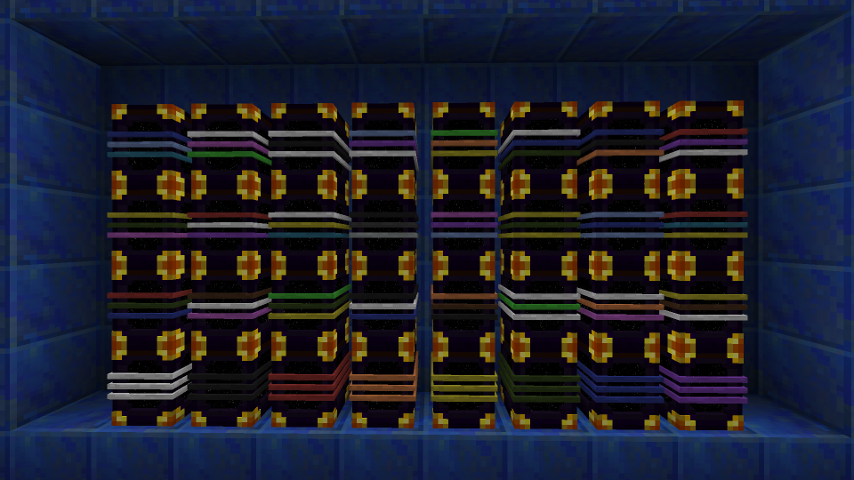 ---
Tanks
A dimensional storage; there contents are accessible from any other of the same color.
There are 4096 shared networks and an additional 4096 for each player and team.
---
All upgrades are applied via sneak right-click
Upgrade items are: Piston (Transfer Pump Upgrade), Diamond (Personal Network), Emerald (Team Network), Ender Eye & Ender Pearl (Capacity Upgrade +8/16 buckets)
Any dye with a registered tag can be used to color the bands.
---
Buckets
Buckets link to tanks and thus are used to store or place liquid remotely.
Shift+Right-Click on a tank with a bucket to link them.
---
Submit localization files on github.

Do not post bugs in the comments, use the Issue Tracker.