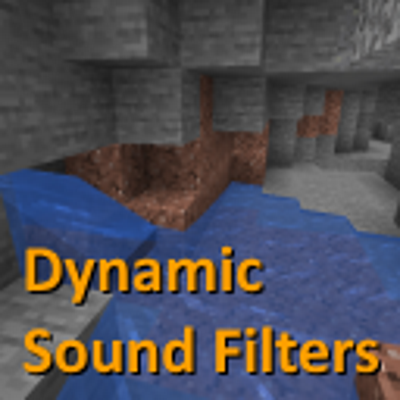 Dynamic Sound Filters
Description
Client-side sound enchancing fabric mod.
Adds a few sound filters depending on your current location:
Reverb in caves and the nether
Muffled sounds when submerged in water or lava
Sounds become quieter when behind walls (Especially Wool or Sponge)
This mod requires Fabric Loader and Fabric API.
I also recommend installing Mod Menu for access to ingame configuration options.
(Forge Users can use Sound Filters, which this mod has been based on)
Short showcase video: