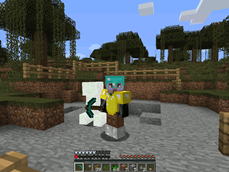 Uh-Oh...
What was that sound?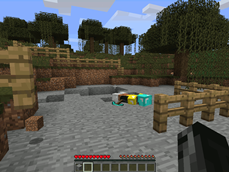 Look, there's my dead body!
The corpse is wearing my armor and holding my pickaxe.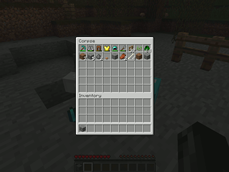 Whew, my items are safe
Right-clicking the corpse to retrieve my stuff.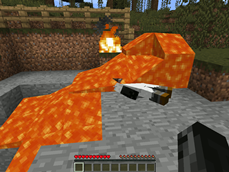 Corpses are fireproof
Corpses are fireproof by default, but the config options let you enable vulnerability to some or all damage sources.