Dragon Survival [Forge] will start downloading in 5 seconds...
STILL DOWNLOADING MANUALLY??
Join over 10 million players who use the CurseForge app!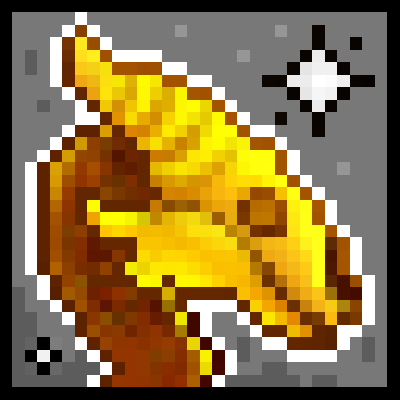 Dragon Survival [Forge]
Description
■ If you dream of becoming a dragon in Minecraft like me, then this mod is for you! ■
■ This global mod completely changes your gameplay and focuses it on transforming into one of three types of dragon: forest, sea and cave. Each has its own characteristics and its own magic. The mod was created by a true dragon fan for other dragons. There's a lot of content and a lot of effort put into it.
■ I've always liked dragons and this wonderful game, but I've been playing alone and without modifications my whole life, until I accidentally came across this cultural phenomenon in 2020. I was fascinated by the amount of player-created content. There were so many mods created by them, many of which had to do with dragons. You could tame them, breed them, ride them, kill them, but in none of them could you BE a dragon. This really upset me. Being an artist very far from programming, modding and the minecraft community, I decided to take a risk and create my own mod. I had absolutely no knowledge or friends in this field. The only thing I had was a dream and the support of a community of dragon lovers. You can see the result for yourself :3
■ 3 Dragon species ■ 36 Skills ■ Emotions ■ Flight ■ Growth system ■ Treasures ■ Skins ■ 7 Mobs ■
■ You can find more information in Discord and Wiki ■
ᅠ ᅠ

ᅠ
■ The comments under the project are closed because of a lot of spam, which I just got tired of deleting. Unfortunately, the CF does not allow you to ban users in comments, and they create lawlessness with impunity.

■ Please stop asking about Aternos and other hosts. I have nothing against them having my mod, but they are asking for permission to distribute the mod to all sites, not just their own. I don't want to do that. Ask them questions, not me.
■ Check out my Modpack with Dragon Survival:
- Play as Dragon 1.18.2 - https://www.curseforge.com/minecraft/modpacks/play-as-dragon
- Play as Dragon: Gothic Edition 1.19.2 - https://www.curseforge.com/minecraft/modpacks/play-as-dragon-gothic-edition (recommended)