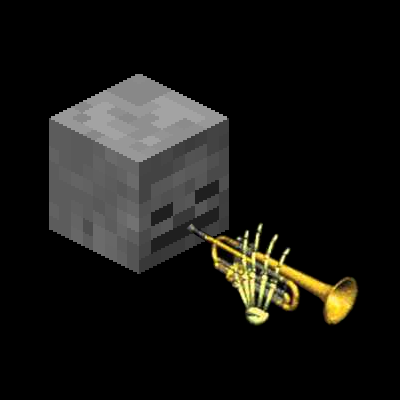 Trumpet Skeleton
Description
Adds a new skeleton, the Trumpet Skeleton. Its trumpet can be used to scare both the living and the dead.
Made for the MMD Spooky Jam.
For more musical monsters, try Instrumental Mobs.
This version of Trumpet Skeleton for MinecraftForge 1.12 is no longer being actively developed. See Trumpet Skeleton (Fabric) for the official Fabric version, or Trumpet Skeleton: ReDooted for MinecraftForge 1.15+.