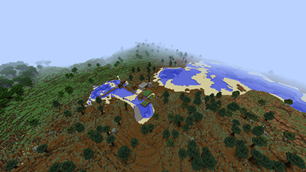 Changing "biomes"
geo-factor values in an area determine the ground cover, vegetation and other features.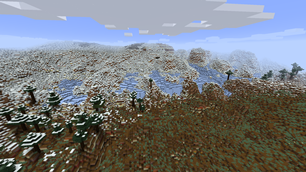 Glaciers
All sizes of glaciers can exist in different conditions.
Be careful around volcanoes
When lava gets near the surface, volcanoes and obsidian can dominate the landscape.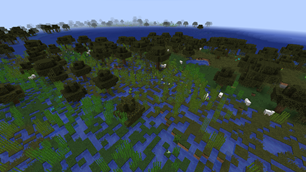 Highland lakes and swamps
Large lakes, rivers and swamps can exist at very high elevations.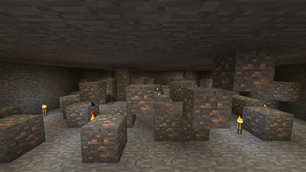 Ore deposits
A rare 3 layer thick iron deposit.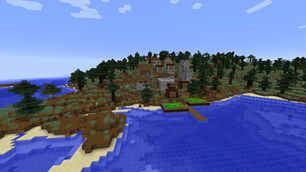 Sea-side village
Structures, including strongholds, will generate.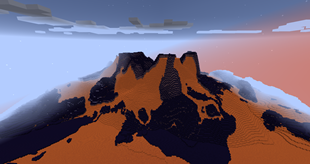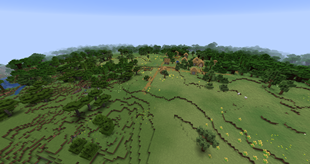 Village
1.14.4 village including Biomes O plenty