Default World Type [Forge] will start downloading in 5 seconds...
STILL DOWNLOADING MANUALLY??
Join over 10 million players who use the CurseForge app!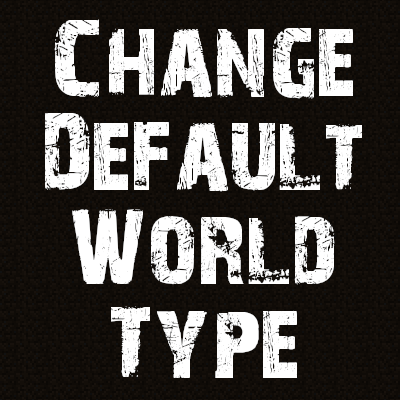 Default World Type [Forge]
Description
Default World Type
Mainly for modpack creators
Keep in mind that Forge added a common config for this in 35.1.5!
Since Forge 1.19 doesn't have the config for that anymore, this mod will be continued. And maybe be available for servers. Maybe!
With this mod you can set the world type which is selected by default when creating a new world.
Example: you have Skyblock Builder installed and set the value in the client config to "skyblockbuilder:skyblock". When creating a new world, the user don't need to change the world type for itself to that type.
With this, accidently generating the wrong world will not happen. Or it's just less possible.
The mod is client only. For servers, you should just provide the right servers.properties.
This mod only works with Forge.
1.14 & 1.15 works with the same file!