Cyclic will start downloading in 5 seconds...
STILL DOWNLOADING MANUALLY??
Join over 10 million players who use the CurseForge app!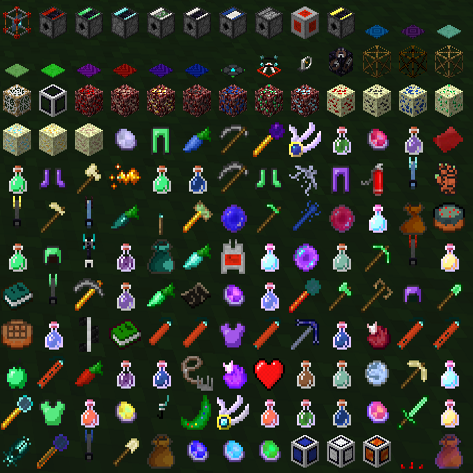 Cyclic
Description
This mod adds a large variety of unrelated items, tools, machines, enchantments, and a few potions.

For learning the mod, we suggest installing the mod Patchouli and checking out the Cyclic Guide Book item (in 1.16+).
For 1.12, there is a similar guide book written in Guide API
For OLD VERSIONS click files and then 'View All' on the website and use the dropdown filter menus. Some shortcuts:
Minecraft 1.12 Crafttweaker Examples
Configs: see the generated config files in your /config/ folder along side the /mods/ folder. Also visit the Github site thru the issues link to see example config files. All verisons of the mod have one or more config files

For example new versions such as 1.16.5 has a cyclic.toml and a cyclic-client.toml file
But 1.12.2 also has two config files cyclicmagic.cfg and cyclic_ores.cfg
Tech Talk - 3rd party tools used
Open Source Shoutouts!
Tutorials / Guides / Reference Shoutouts!
Sound attribution
Classic Modpacks:
Please add all requests, bugs, reports, and crash-logs to the github issues page