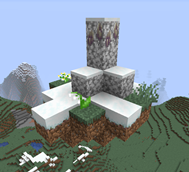 Floating Aer Island
A source of Aer Crystals that isn't tied to ore-generation is Floating Aer Island structures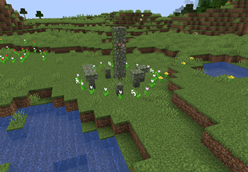 Fairy Circle
A great way to get a Fairy Petal fast is to check around plains and flowering forests for Fairy Circles which always have one Fae Merestone to break! (Also, maybe check under the pillar too)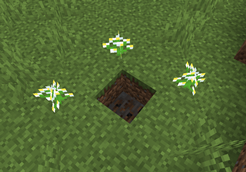 Weak Stone Patches
Looking to skip wooden tools altogether? Look for groups of three flowers, there's usually some Weak Stone beneath them!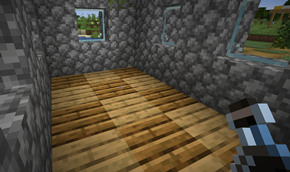 Lacquered Wood
Looking to spice up your builds? Or maybe just get a plank the is one step darker? And fire-proof? Try Lacquer!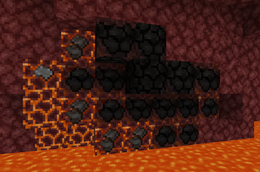 Igneous Rock
Do you enjoy nice looking black blocks that also have a built in gradient? I've got some great news for you!

Vanilla-esque Textures
Each texture was carefully planned and designed to mesh well with vanilla blocks and to serve multiple design purposes. (I've been watching a lot of Hermitcraft)