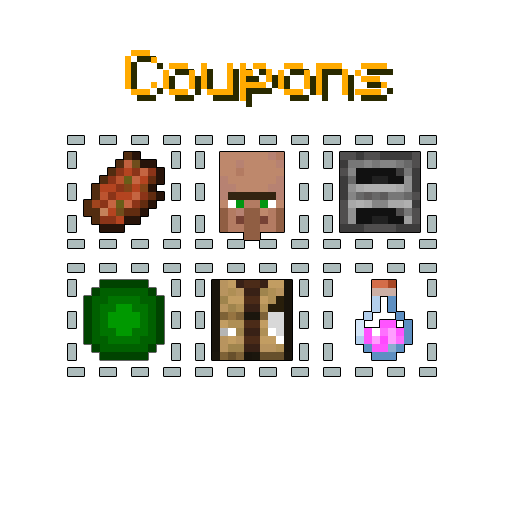 Coupons
Description
This mod adds coupons for various interactions.
The coupons can be obtained from trading with Wandering Traders. (You can configure which coupons are obtainable from trading in the config)
Crafting Coupon: When in inventory while crafting returns one of the items that got used while crafting. (unless it's a container)
Furnace Coupon: Smelts 1 item for free.
Villager Coupon: Temporarily makes a villager cheaper.
Potion Coupon: Can be used as a water bottle replacement for one free brew of choice.
Loot Coupon: Doubles the loot of the mob it's applied to. (Unless the mob is blacklisted or bossDoubling is disabled in config)
Experience Coupon: 1 free experience level.
For questions feel free to join my Discord.
Want to support us?
-Mrbysco
-ShyNieke