Chance Cubes will start downloading in 5 seconds...
STILL DOWNLOADING MANUALLY??
Join over 10 million players who use the CurseForge app!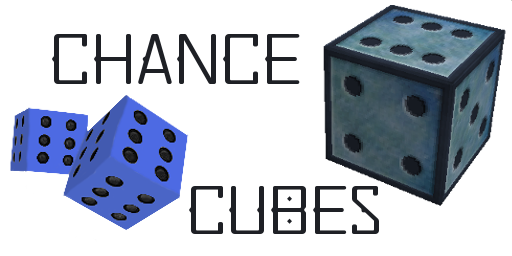 Chance Cubes
Description
Welcome to Chance Cubes! A Lucky Block alternative mod!
Description:
Explore your world and open these mystical blocks to obtain random rewards. Some rewards are helpful while others can be devastating. From rewards that spawn in hordes of zombies and death traps, to ones that build full houses and provide next level items, each reward has its own unique twist to make it feel special. Don't feel like exploring? Then just simply sacrifice some of your lapis to craft and obtain these mystical and trollsome blocks. Making a modpack? Want to make your own addon to add rewards to this mod? Well with an easy to read JSON file format for creating your own custom rewards, you can!
Check out my socials!
Permissions:
Feel free to use this mod in your mod packs and such! I would love it if you let me know so that i could also check them out!
Disclaimer:
Chancecubes tells me what version you are on when you launch the client, so that I know where to direct my development efforts as I support multiple versions. you can disable this by setting "HolidayRewards" and "UserSpecificRewards" to false (Lumping these together in the future). Note this data is 100% anonymous as all that is captured is your mod version. ex: "1.15.2-5.0.2.371"