This mod adds Castle in the Sky into your world:
Pictures: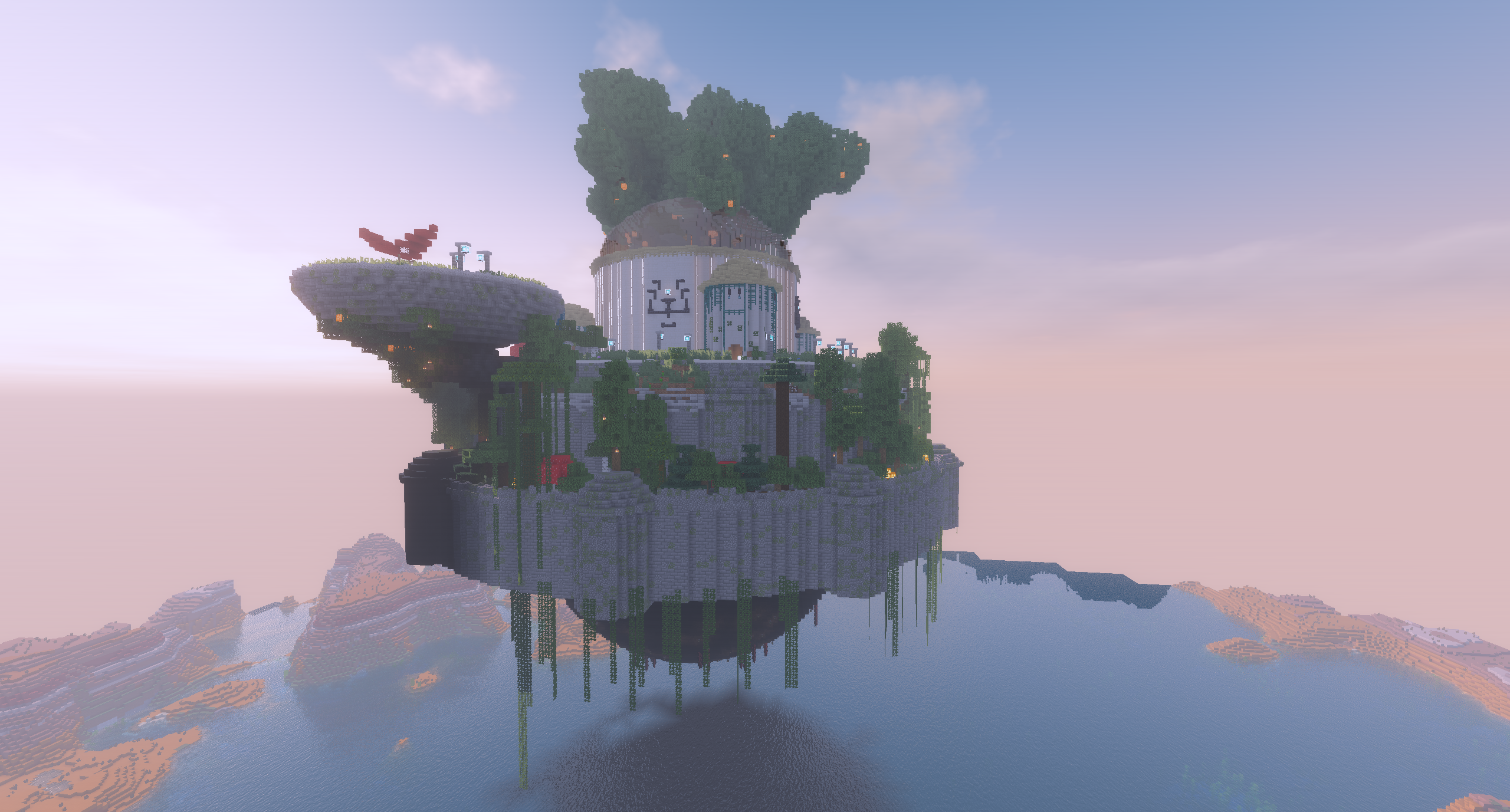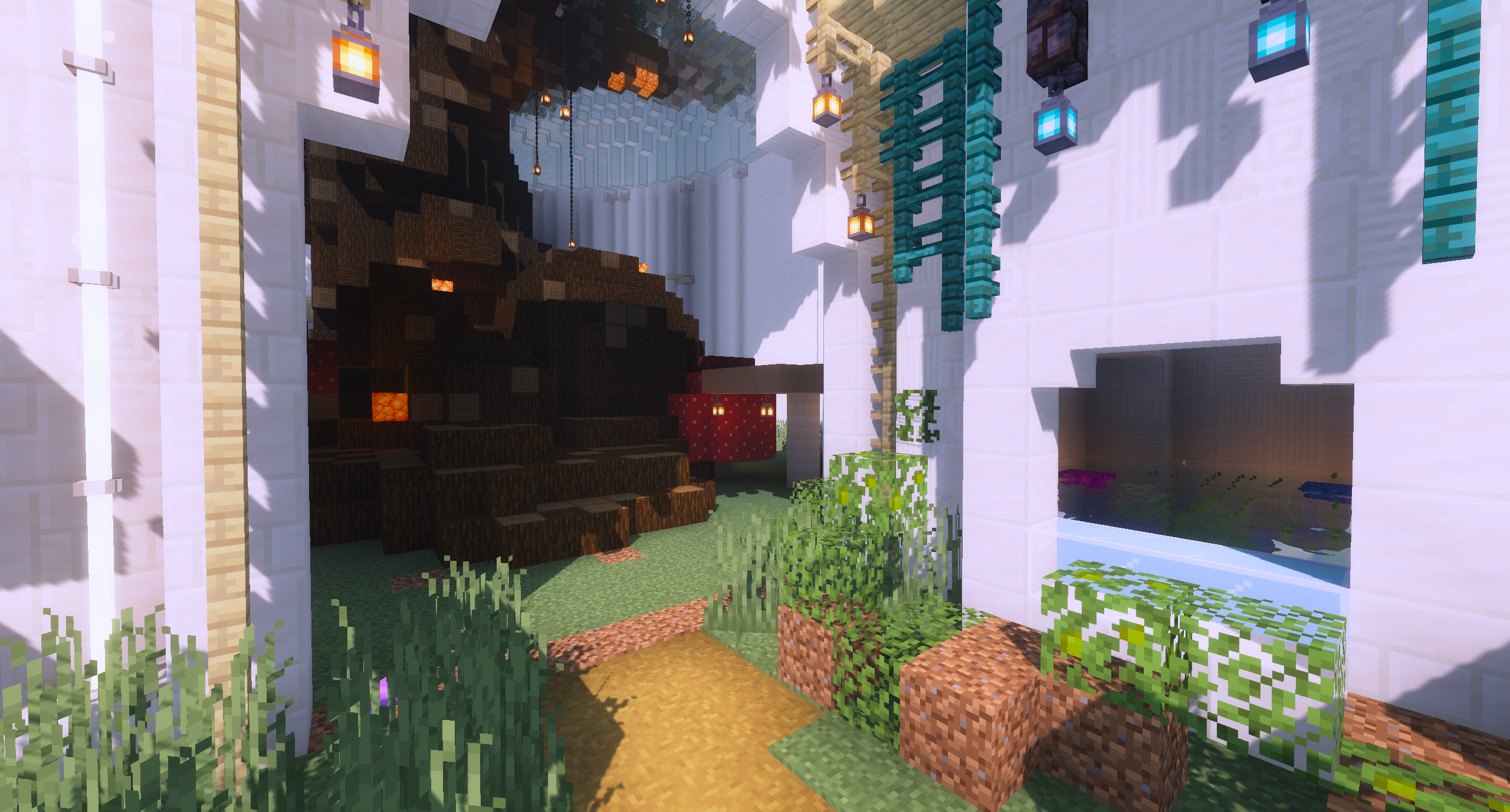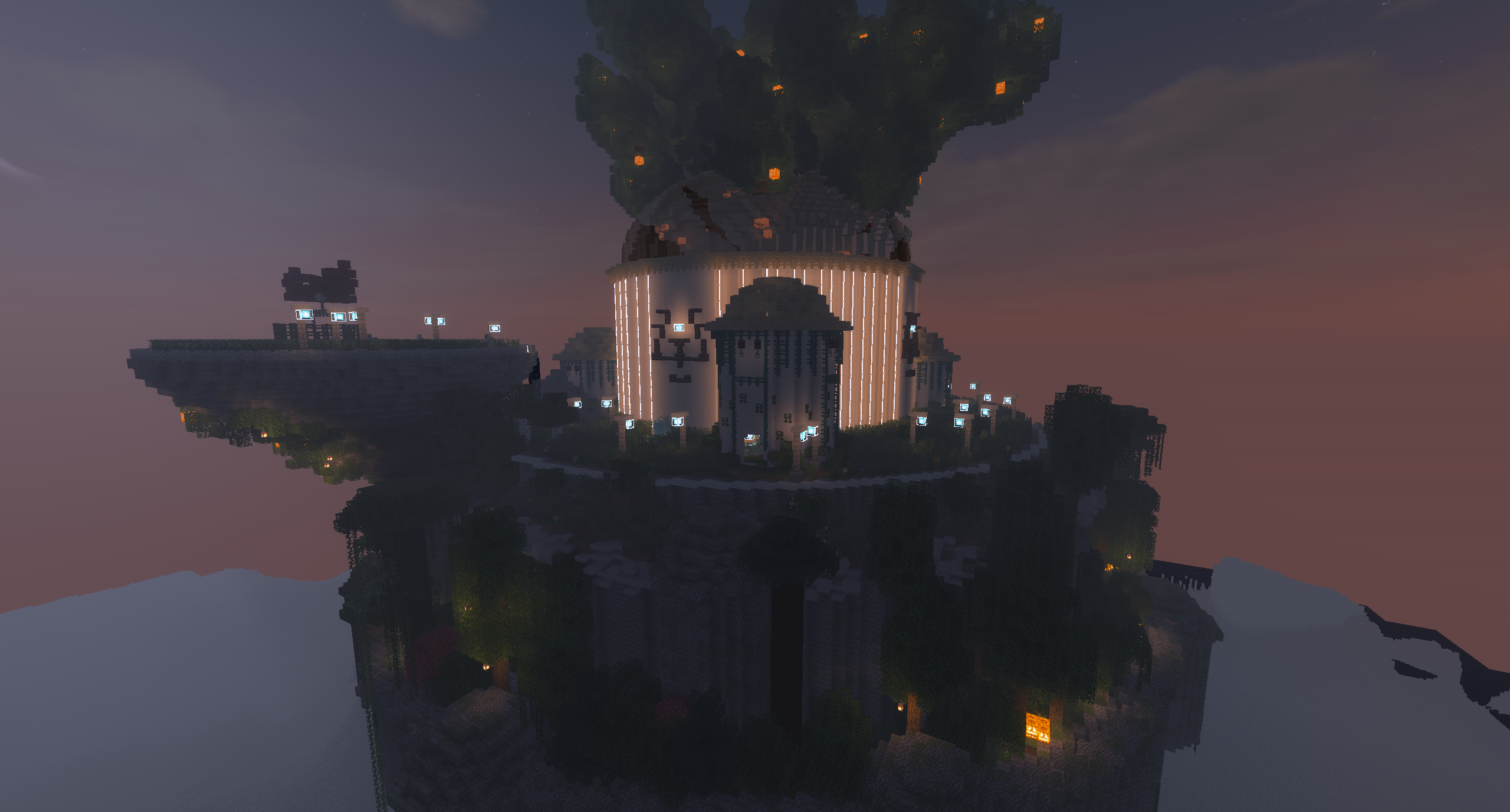 More see Images
Videos:
How to find them?
1. Get a levitation stone by trading with a Cartographer (Master level);
2. Right click the levitation stone;
3. Follow the cloud (you may travel tens of thousands of blocks, so be patient and prepared).
How to conquer the castle?
1. Enter the dungeon: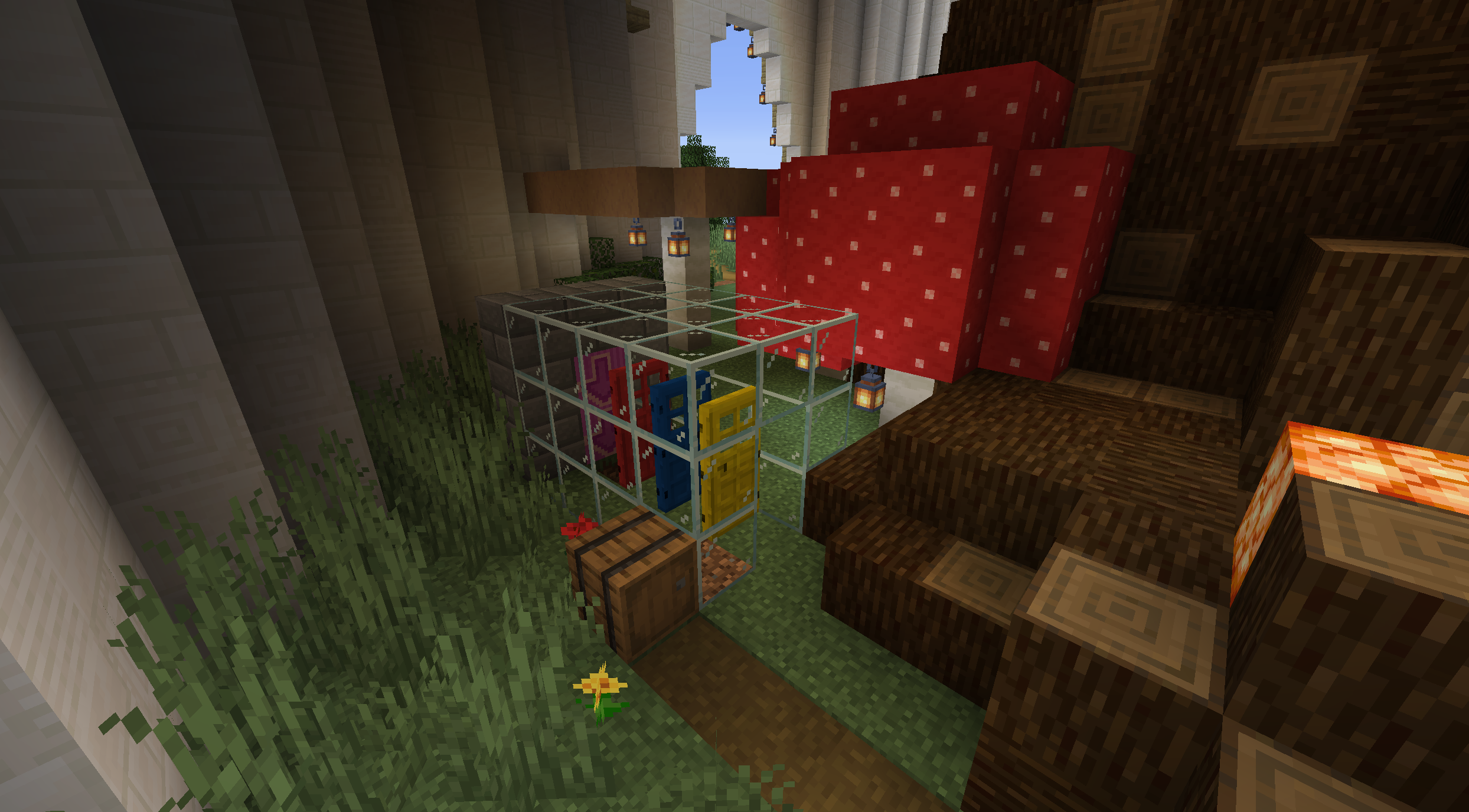 2. Defeat mobs, solve redstone puzzles and find the room with Levitation Crystal: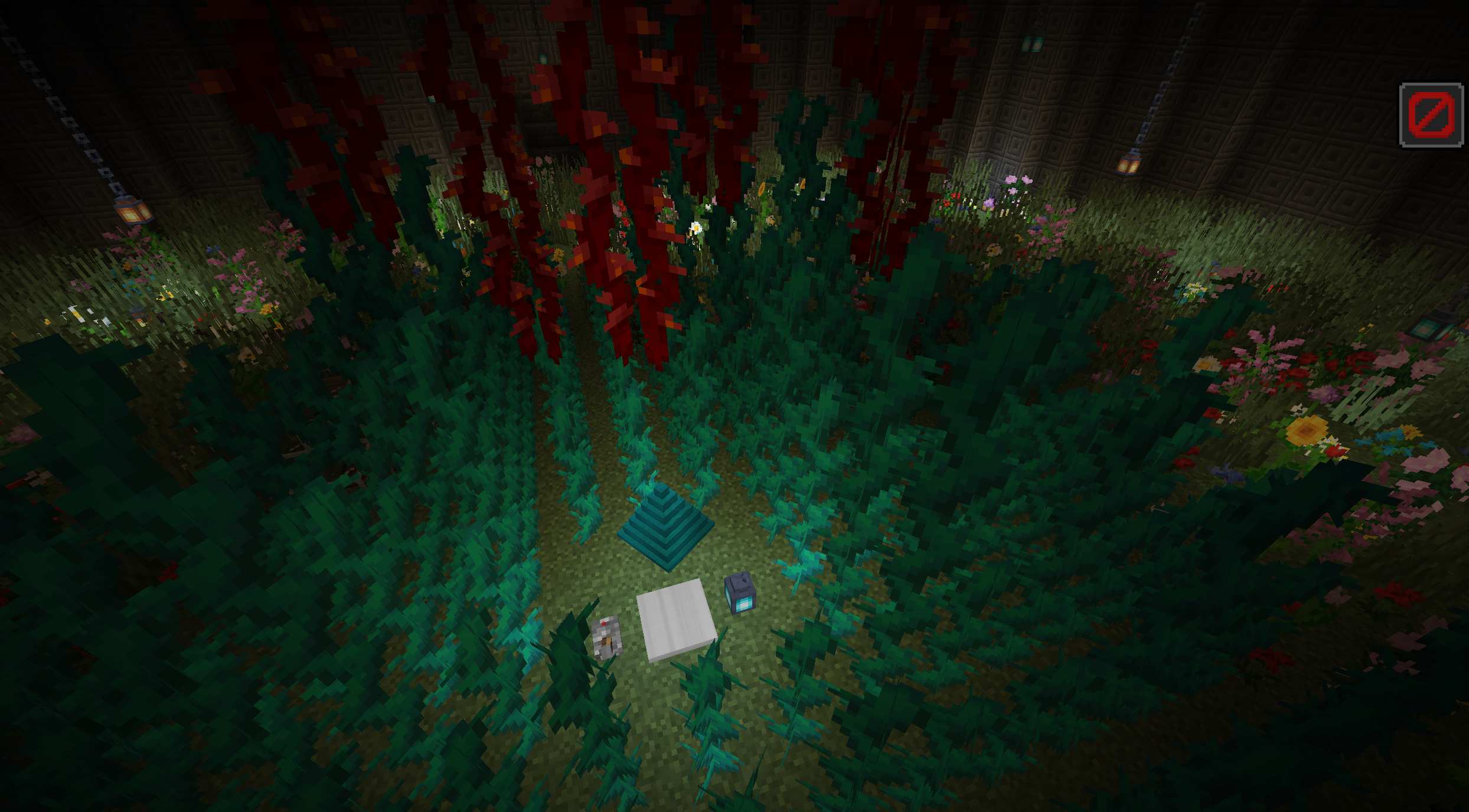 3. Turn off the level next to it. You can break blocks now.
4. To receive the advancement, you need to walk on the crystal.
Tips:
- You can use levitation stone to float upwards in the castle.
- Keys are usually in the treasure chests, but you can kill mobs to obtain keys as well.
- You may spend 1-2 hours in the dungeon. If you get lost, create a test world in creative world.
Details:
- The castle is only generated in the ocean biomes in the overworld.
- The minimum distance between the castles and world spawn is 10000 blocks (configurable), which means you will travel at least 10000 blocks before finding one.
- The castles spawns averagely 8000 blocks (configurable) apart with 4800 blocks (configurable) minimum distance.
------------------------------------------
- You cannot place or break block until you disable the crystal of the castle after walking through the dungeon.
- Yellow, Blue and Red keys are required to lock corresponding doors in the dungeon. They are dropped by killing mobs in the castle (30%, 10%, 2% drop rates, configurable)
- Keys and excellent treasures can be found in the dungeon as well, you might need to solve puzzles or kill hard mobs to obtain them.
- The levitation stone gives you levitation effect when near the castle.
- The levitation crystal gives nearby players (within 100 blocks, configurable) effect to prevent them from placing and breaking blocks. The effect can be disabled in config file as well.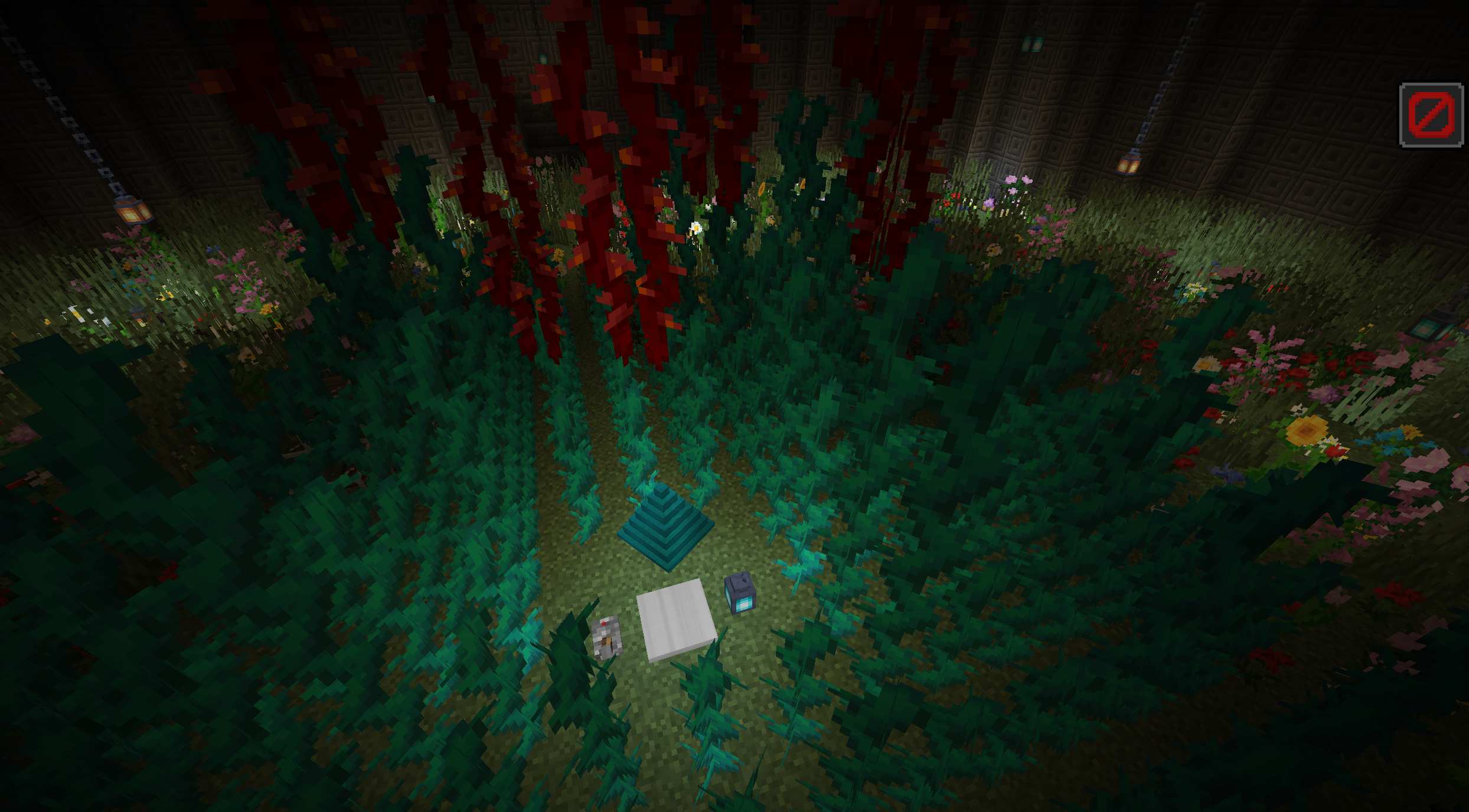 ------------------------------------------
The castle was inspired by Hayao Miyazaki's animated film Laputa: Castle in the Sky.
Fun fact: The iron golem's holding out flowers to villagers is a reference to the ancient robots in the movie as well.
List of configurable features for modpack makers:
Castle Spawn:
- height
- minimum distance
- rarity
Recipes:
- levitation stone trading: items and numbers, the level to unlock trading, the profession of the villager. (Note: you can use items and villager profession from other mods as well)
Game mechanic:
- Disable "Sacred Castle" effect
- Effect range of the crystal that prevents you from breaking/placing blocks
- Keys drop rate
FAQ
1. Can I use this mod in my mod pack?
Yes.
2. Can I use this mod in my videos?
Yes if you put the link in the description.
Credits