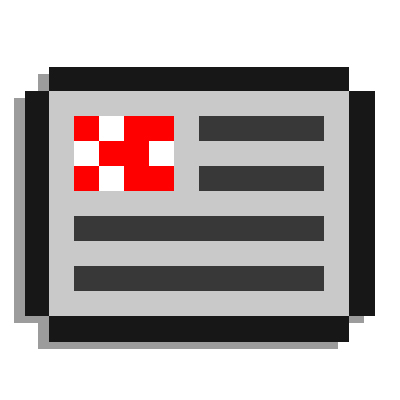 Car Mod with Driver`s License Exam
Description
This mod adds a red car to the game.
This car is small in size but great in functionality.
To drive the car, you must first take the Driver's License Exam and get a Driver's License.
You gain a level 5 regeneration effect for 3 seconds each time you fall from height. That way, you won't die easily.
The vehicle moves 3x faster than a normal mob.
It is resistant to arrows, cacti and fall damage.
(The language of the mod is Turkish. An English alternative will be added.)