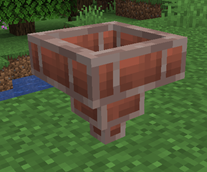 Brick Hopper
The Brick Hopper acts like a vanilla hopper but is a bit slower than a vanilla hopper.
Crafting Recipe
To craft a Brick Hopper you need five Bricks and one Chest.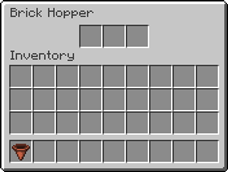 Interface
The interface of the Brick Hopper looks like the interface of a vanilla hopper. But instead of having five slots it has only three.