Block Helper will start downloading in 5 seconds...
STILL DOWNLOADING MANUALLY??
Join over 10 million players who use the CurseForge app!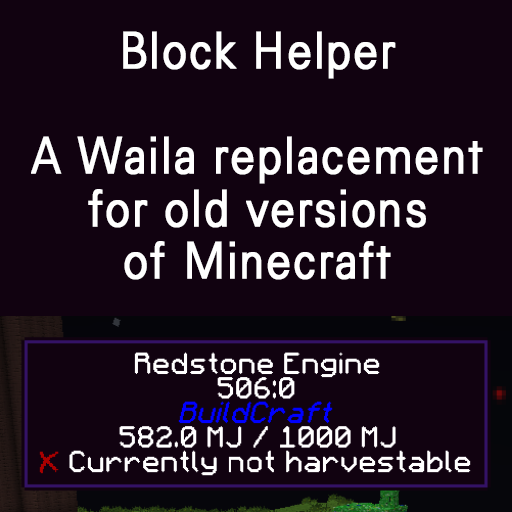 Block Helper
Description
Block Helper
A simple WAILA alternative for old versions of Minecraft, even featuring an API!
Fixers
Some Minecraft versions have bugs. That's normal. In order to fix some of them, you can install the following fixers:
Installation
ModLoaderMP (<=1.2.3) / Forge (all versions)
Just drop the mod into the mods folder. Done! :)
Fabric
Drop the mod into the mods folder and install Apron (for b1.7.3), Fabricated Forge (for 1.3.2+), or BetaLoader (for b1.7.3).
Mod Compatibility
See here
Source Code
BlockHelper is being developed for: