Big Buckets will start downloading in 5 seconds...
STILL DOWNLOADING MANUALLY??
Join over 10 million players who use the CurseForge app!
Description
Ever wanted to carry more than one block of water in a bucket? If so, this mod is for you!
For Forge and Fabric!

This mod adds an upgradable bucket. It can store any fluid, and stores more than the regular bucket can.
Craft a big bucket like this: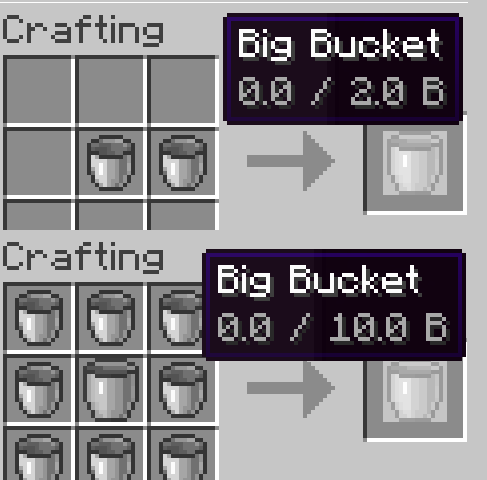 You can then upgrade it by putting it back in the crafting table with more buckets!
Community Translations:
- tr_tr: Emirhangg
- zh_cn: 1478599553
- pt_br: Mikeliro
Translations are much appreciated!
You may also like: