Bear With Me will start downloading in 5 seconds...
STILL DOWNLOADING MANUALLY??
Join over 10 million players who use the CurseForge app!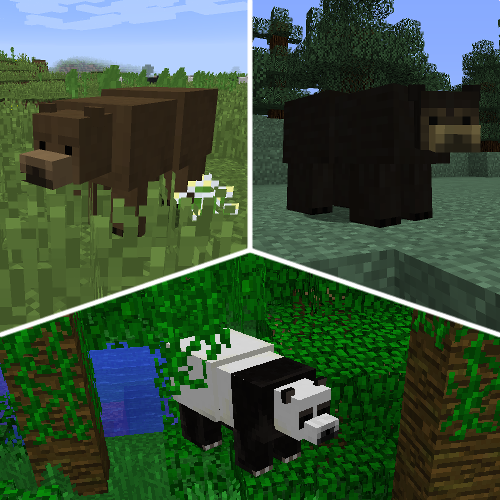 Bear With Me
Description
Pandas are live in v1.12.2-1.3!
Bear With Me adds new species of bears to Minecraft!
Black Bear - Found in forests
Grizzly Bear - Roams the hills and plains
Panda Bear - Elusive jungle dweller
Join our Discord for other Mods and to meet the Devs!
https://discord.gg/FBctqeD 
If you're enjoying my mods, check out my patreon!
https://www.patreon.com/cazsius

This project is sponsored by NodeCraft, Use Cazsius for 30% off your first month of Service!