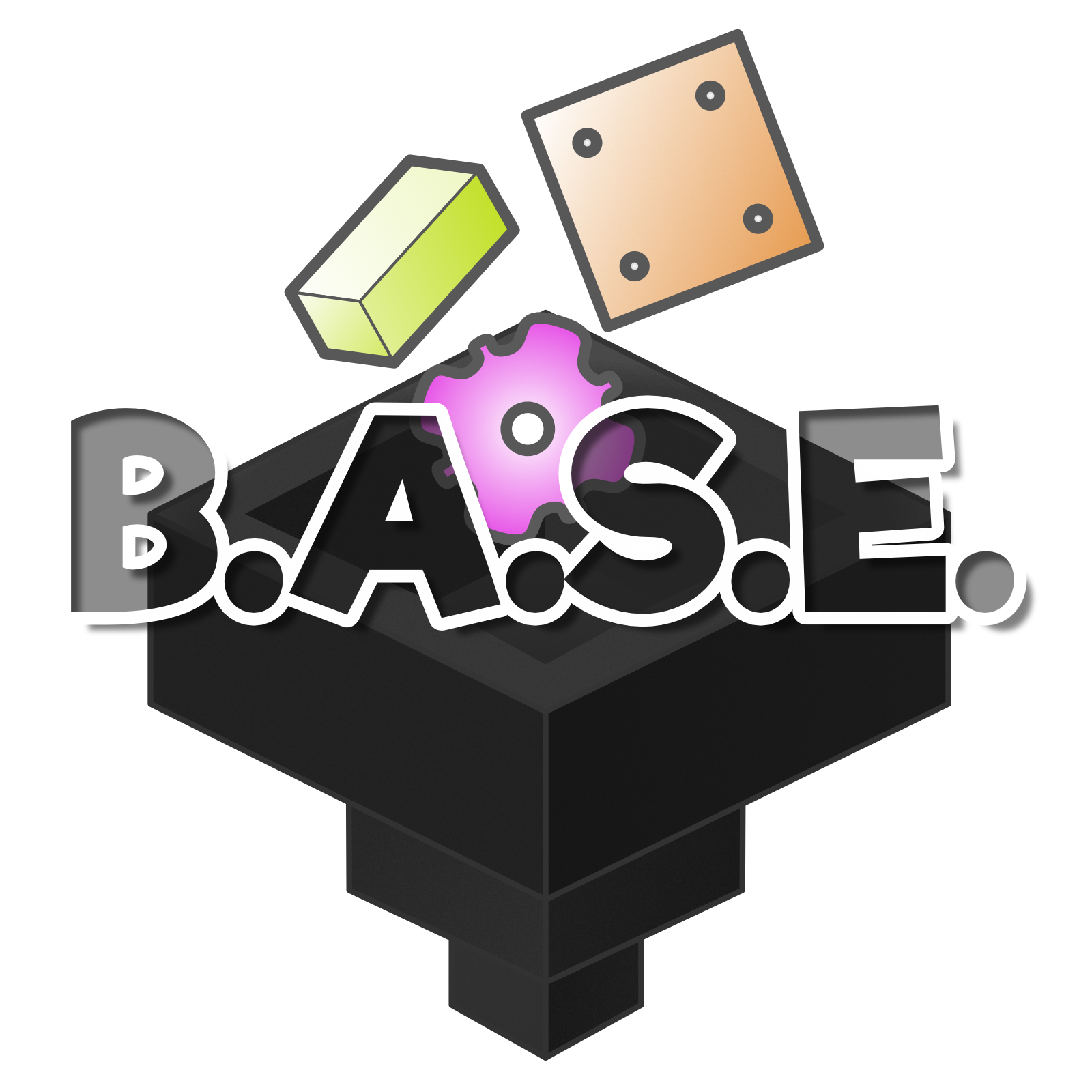 B.A.S.E
Description
Info:
B.A.S.E (BASE) is a library used by mods created by both the Team Acronym Coders, and Brass Goggled Coders. For those looking for the Material Creation abilities that were once in B.A.S.E, please see ContentTweaker, as that now has all the ZenScript handling that BASE had.
Modpack:
You have our permission to use this mod in any private & publicly distributed modpack.
Discord:
Talk to the developers here!
Mod-Textures:
Made by Yulife
Mod-Logo:
Made by Porteriscool
You can find us on twitter at:
@Lanse @EwyBoy @Jared @SkySom