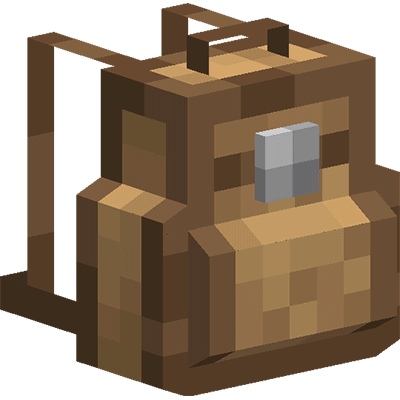 Backpacked
Description
⚠️ Backpacked for Minecraft 1.20.1 and above now requires

Framework
📖 About
Backpacked is not just another backpack mod. Besides what you would expect to be added into the mod, Backpacked provides fun gameplay experiences with advancements like challenges. Completing challenges contributes to the customisation of backpacks; a new system that allows players to personalise their backpack with different models.
Players can share items from their backpack with introduction of pickpocketing mechanics. You must be directly behind a player and in arms reach to access their backpack. Don't worry, this can be customised or disabled completely with the plentiful amount of configuration options. From being able to change the backpack storage size, keeping the backpack on death, and much more!
All menus and models in this mod have been designed to keep the vanilla look and feel, perfect for players who don't want to break the vanilla experience. Backpacked includes support for Curios API (recommended) to provide better compatibility.
✅ Features
Provides additional inventory storage for players. Press B to open backpack!
Customise your backpacks with different models. Complete challenges to unlock more backpacks. Collect them all!
Pickpocketing mechanics. Share items from your backpack with other players.
Shelves to stow and display your unlocked backpacks in the world. Supports hoppers!
Tons of configuration options. Ban items from backpacks, change pickpocketing mecahnics, and more!
Support for Curios API (Minecraft 1.14 and above) and Baubles (Minecraft 1.12.2)
Developers can add additonal backpacks with an addon (see example mod)
Vanilla look and feel with polished menus and models!
🎨 Screenshots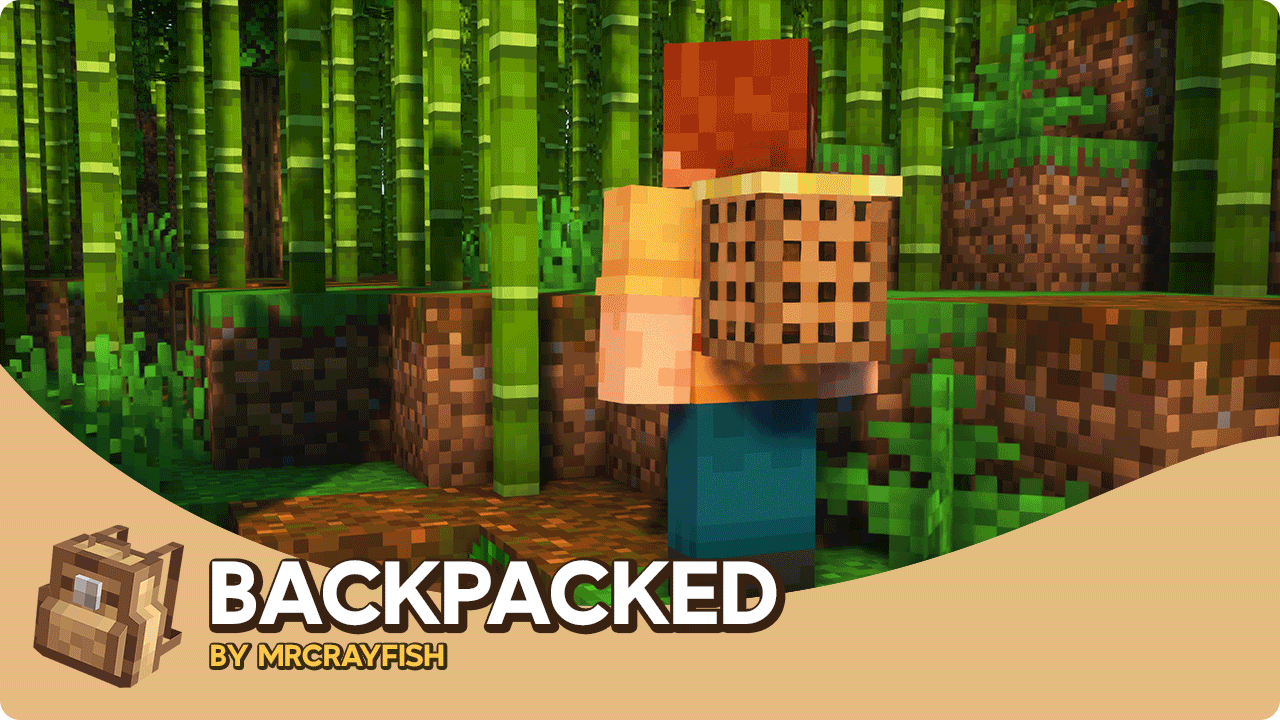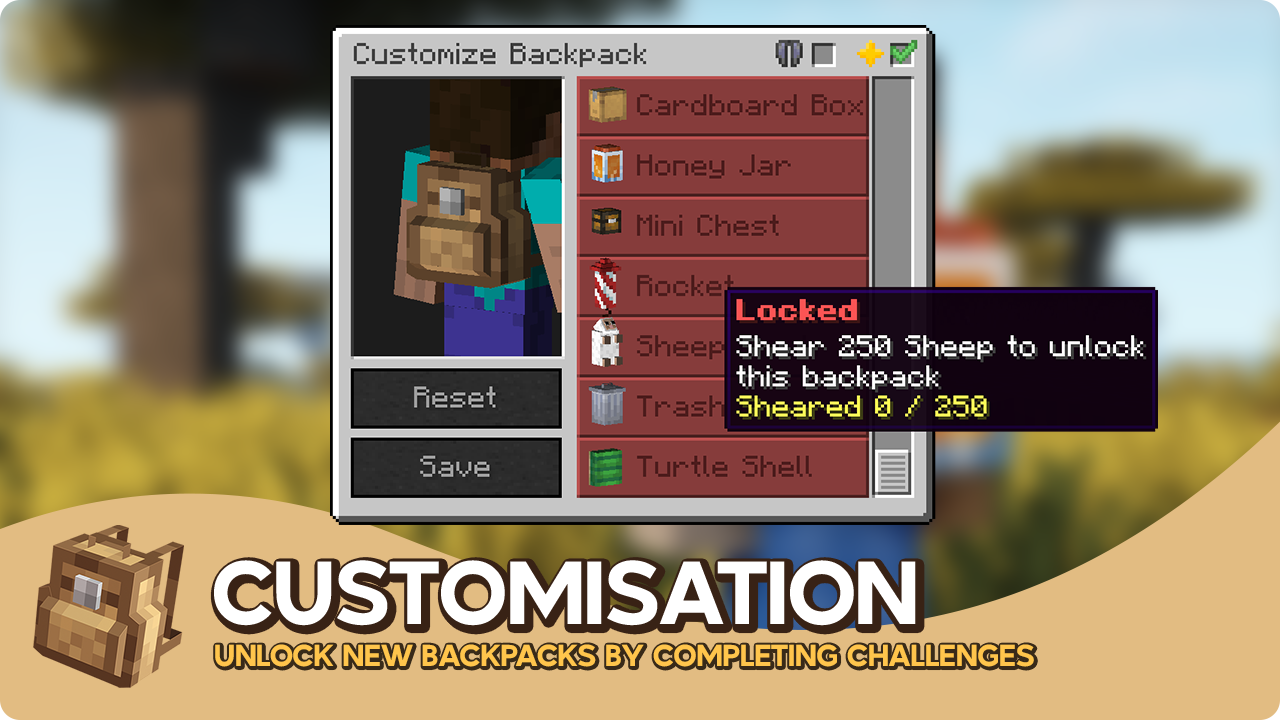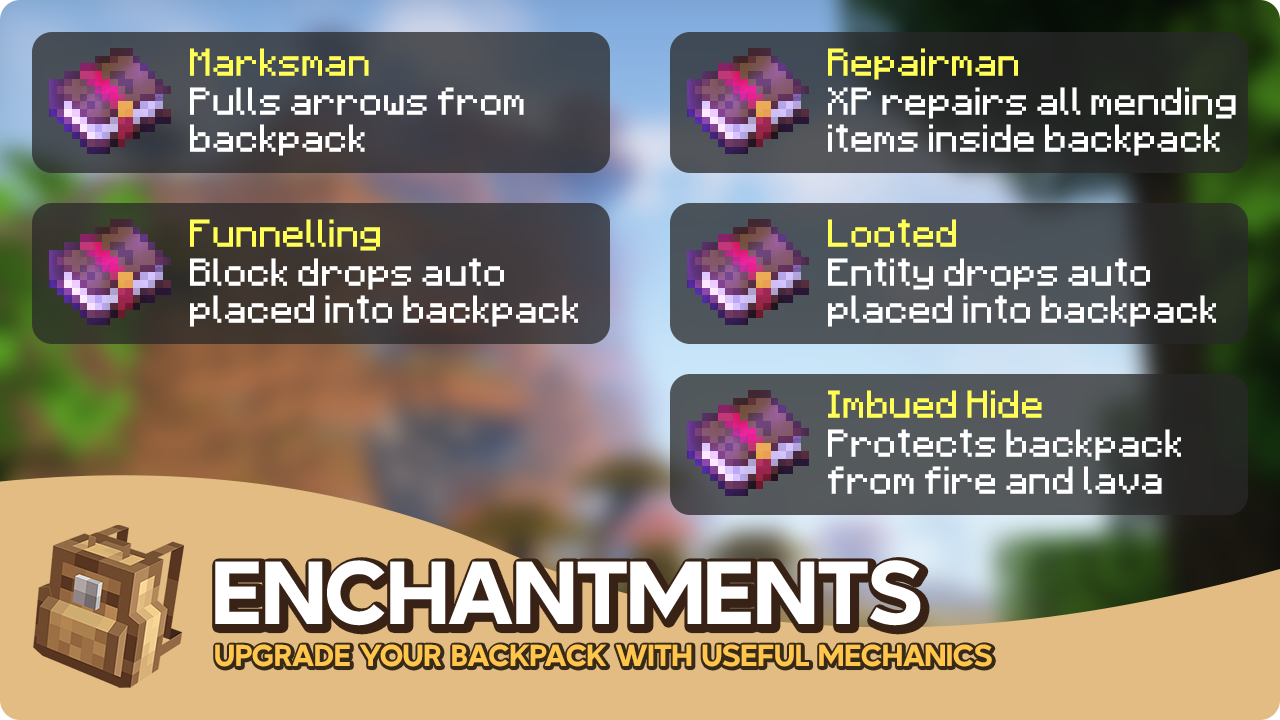 🙋 Need Support or Want to Follow Mod Development
The comment section isn't great for support, which is why MrCrayfish recommends you join the
Discord community. You can get help installing and configuring mods, resolving crashes and more! Plus you'll also get access to news about mod updates and development (before anywhere else!). Click the banner below to join 🔽