Awesome Dungeon Nether edition - Fabric will start downloading in 5 seconds...
STILL DOWNLOADING MANUALLY??
Join over 10 million players who use the CurseForge app!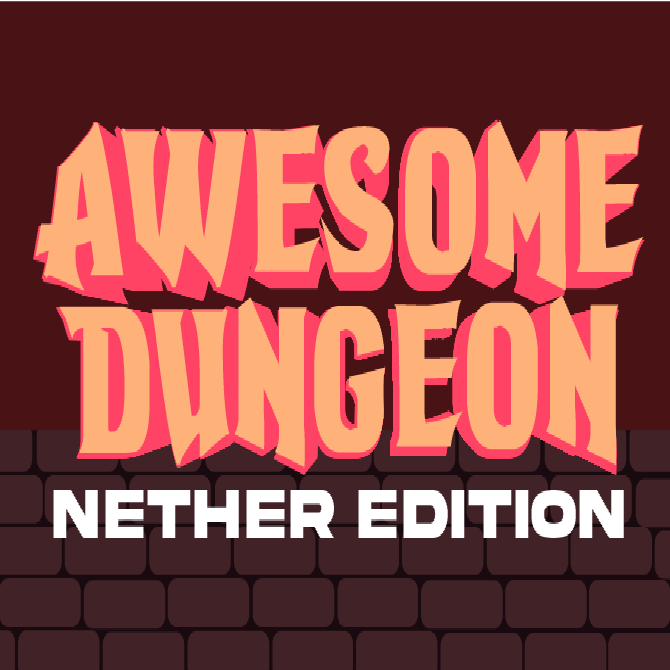 Awesome Dungeon Nether edition - Fabric
Description


⚠️ This mod is for Fabric, you can find the Forge version here: https://www.curseforge.com/minecraft/mc-mods/awesome-dungeon-nether-forge
📦 This mod requires "Library ferret", download it here: https://www.curseforge.com/minecraft/mc-mods/library-ferret-fabric
This mod adds structures/dungeons to your Nether. Dungeons have mobspawner and chests with loot, In the last versions 3.1.1 we removed the diamond block, emerald block and gold block, because they were too cheat, so we removed them for a better experience.
Dungeons:
Obsidian Palace

Obsidian House

Square

Tower Blaze

Giant Crimson tree

Accum
Note: a big redesign of the dungeons is planned soon :) no date for the moment, because we still need to improve the mechanics.



---
Your support on Patreon helps us continue to improve our project. Every donation, no matter how small, makes a difference and is greatly appreciated. Thank you for considering becoming a patron!
---
We apologize that the comment section is currently disabled on this page. I'm unable to keep track of all the separate pages on each mod. However, we would still love to hear from you and answer any suggestions, issues, idea you may have! To get in touch with us, please visit our GitHub page.