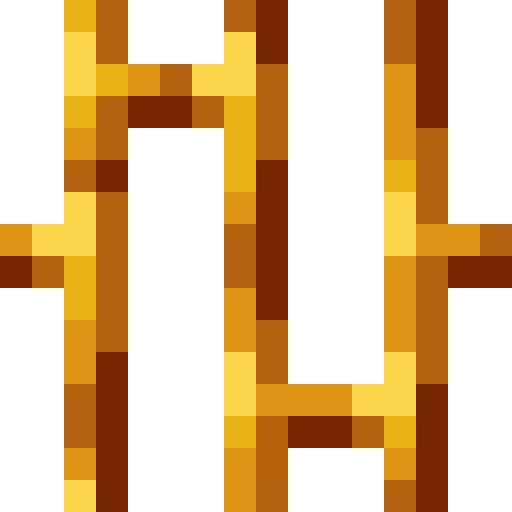 Additional Bars [FORGE]
Description
This mod adds additional bars to the game that go along with Iron Bars!
Goal of this mod is to add more options when it comes to bars blocks.
It adds Gold Bars and bars for each wood type
If you have Quark installed:
If you have Quark installed, the recipe for Gold Bars changes so that there is no overlap issues and that both versions can be used.
(Quark recipe has the advantage here because it's easier to maintain)
The recipe is:
X X
X X
X X
Where X is Gold ingot.
Quark recipes are untouched here.
Credits
Images:
Addons:
FAQ:
Q: Can I Use this mod in my modpack?
A: Yes, just make sure to give proper credits.
Q: Can I / you host this mod to other sites?
A: No. My projects can only be found on CurseForge, my personal GitHub, and eventually Modrinth.
Any other website not listed in the previous sentence are hosting this mod without my permission.
If you want to share this mod with someone, I would really appreciate it if you share the link to this page, or the GitHub project Releases page.
Q: I want to suggest a feature, where can I do that?
A: If you have an idea and want to suggest it, you can write down below, or on my GitHub (Preferred on GitHub).