Additional Banners will start downloading in 5 seconds...
STILL DOWNLOADING MANUALLY??
Join over 10 million players who use the CurseForge app!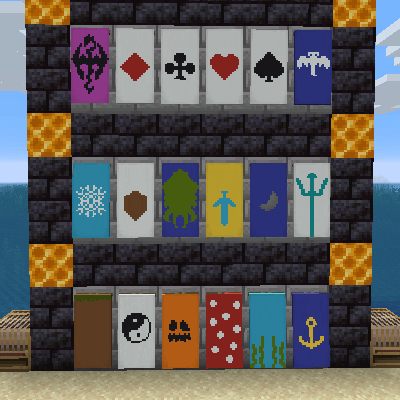 Additional Banners
Description
This mod adds a variety of banner patterns to the game. These patterns draw inspiration from various game mechanics and provide a great way for players to spice up their builds.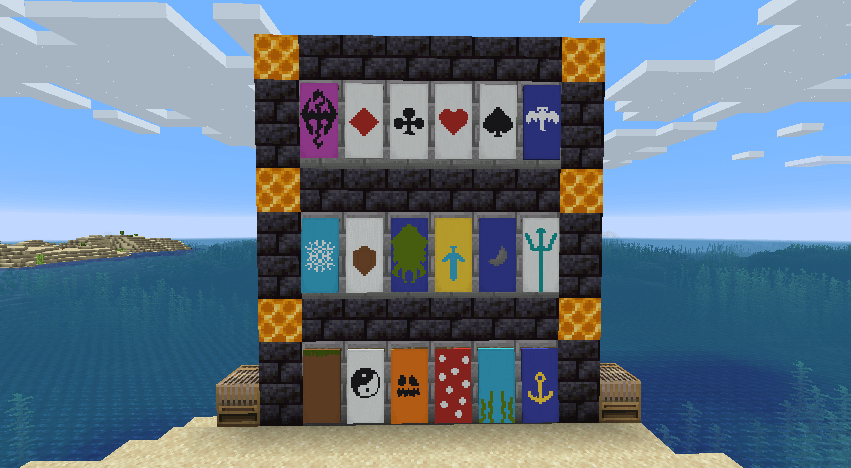 Usage Guide
All banner patterns in this mod are applied using the new Loom block. To select the pattern you must have the pattern item for the specific design you want to use. Most of the patterns in this mod can be crafted however some are exclusive trades from the wandering merchant.
Craftable Patterns
The craftable patterns from this mod are crafted with paper, shears, and a stencil item in a shapeless recipe. The shears will not be consumed by the recipe however they will take some durability damage.
Grass - Grass Block
Pumpkin - Jack o' Lantern
Mushroom - Red Mushroom
Kelp - Kelp
Anchor - Any boat.
Snowflake - Snowball
Shield - Shield
Squid - Ink Sac
Sword - Golden Sword
Trident - Trident
Dragon - Dragon Breath
Phantom - Phantom Membrane
Wandering Villager Trades
Some patterns can only be obtained from the wandering trader.
Diamonds
Clubs
Hearts
Spades
Moon
Balance
Like the mod and want to support me?


This project is sponsored by Nodecraft. Use code Darkhax for 30% off your first month of service!