HyperCraft Add-on
This addon adds a range of ores and tools. Ores can be found scattered underground, and these may be your only chance to defeat and pillagers and other new mobs!
This addon will also add more foods and resources so you dont get bored when your on your own or with a friend we want the fun to keep going
You might want to get a lot of chests ready for your brand new ores! Their are around 16 Ores inside the game now!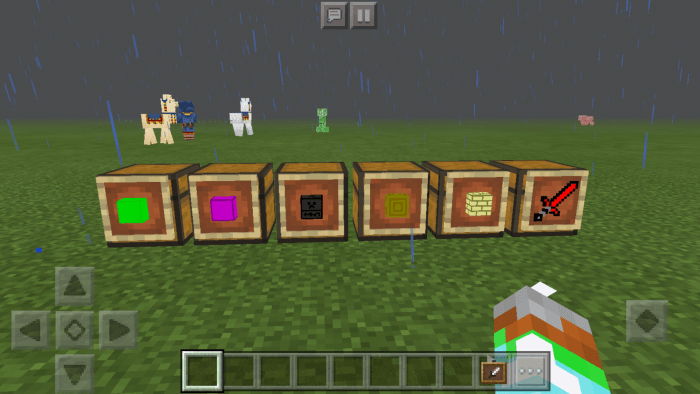 Do you want more tools and armors?
Offcourse you do well this addon will add more tools and armors,blocks and ores to your minecraft worlds!
These tools will be verry important if you want to defend your life on minecraft when the new mobs in other addons come and get you!
Their will be new mobs and foods i would suggest using a backpack or collect shulker boxes
Below is a preview of the current blocks!
IMPORTANT!
Smelt The Ores To Get The Ingots!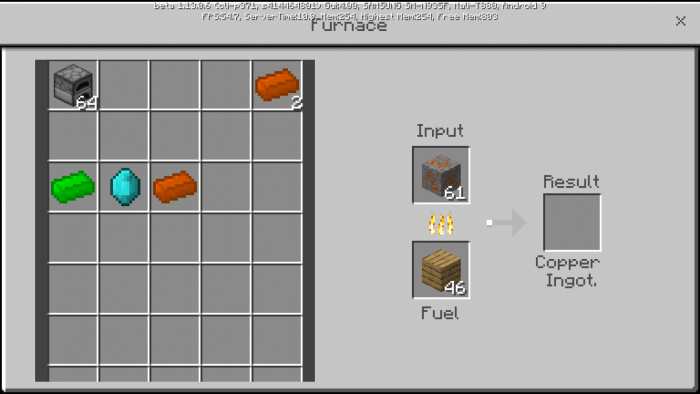 Check Out My Mod Review V1.1.2
==============================
Here Are 16 New Recipies For Swords!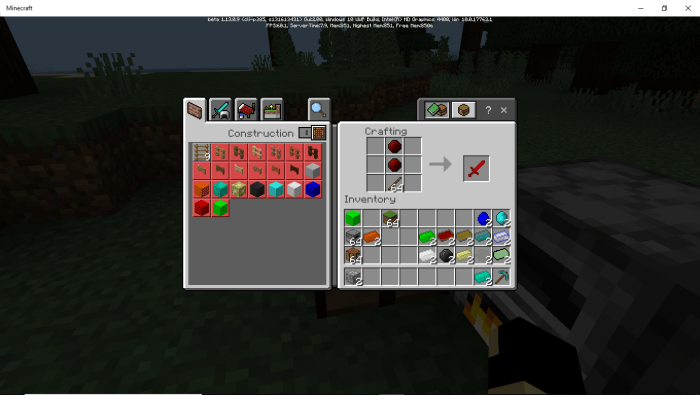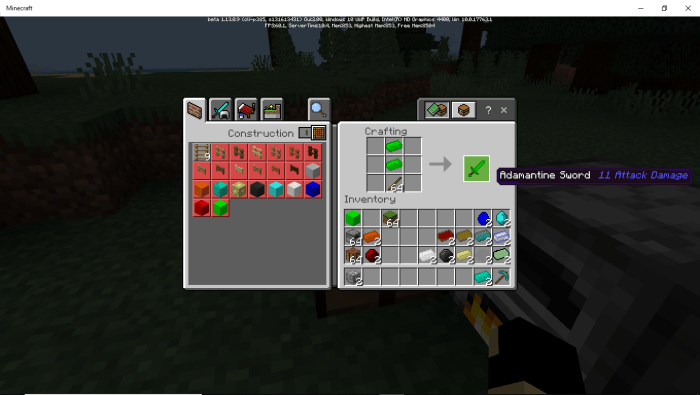 All Swords Are Craftable

Lead Sword, Nickel Sword
Mercury Sword, Plastic Sword
Zinc Sword, Copper Sword
Sapphire Sword, Onyx Sword
Titanium Sword, Mythril Sword
Vibranium Sword, Invar Sword
Adamantium Sword, Aquamarine Sword
Gallium Sword, Ruby Sword
Redstone Sword, Coal Sword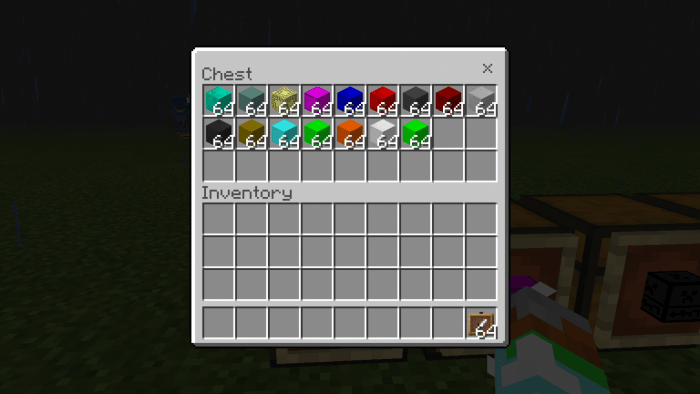 16 SMOOTH BLOCKS!
Smooth Lead Block, Smooth Nickel Block
Smooth Mercury Block, Smooth Plastic Block
Smooth Zinc Block, Smooth Copper Block
Smooth Sapphire Block, Smooth Onyx Block
Smooth Titanium Block, Smooth Mythril Block
Smooth Vibranium Block, Smooth Invar Block
Smooth Adamantium Block, Smooth Aquamarine Block
Smooth Gallium Block, Smooth Ruby Block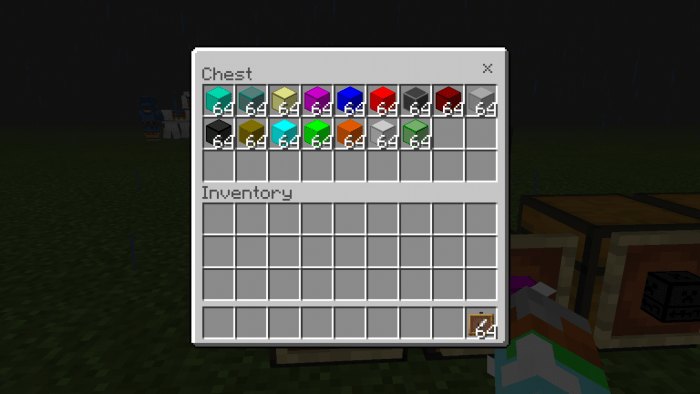 16 NEW CARVED CREEPER BLOCKS!
Carved Creeper Lead Block, Carved Creeper Nickel Block
Carved Creeper Mercury Block, Carved Creeper Plastic Block
Carved Creeper Zinc Block, Carved Creeper Copper Block
Carved Creeper Sapphire Block, Carved Creeper Onyx Block
Carved Creeper Titanium Block, Carved Creeper Mythril Block
Carved Creeper Vibranium Block, Carved Creeper Invar Block
Carved Creeper Adamantium Block, Carved Creeper Aquamarine Block
Carved Creeper Gallium Block, Carved Creeper Ruby Block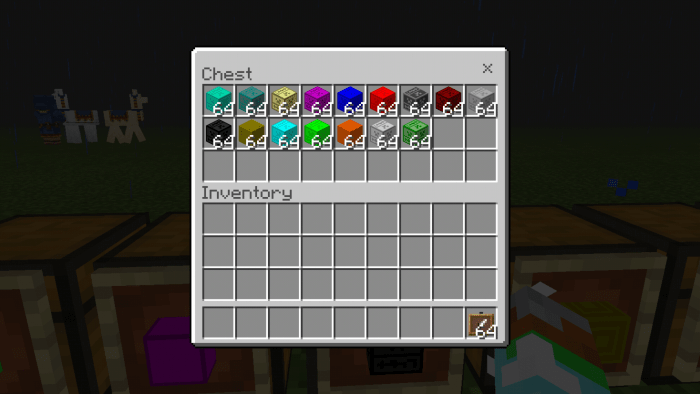 16 NEW CAREVED BLOCKS
Carved Lead Block, Carved Nickel Block
Carved Mercury Block, Carved Plastic Block
Carved Zinc Block, Carved Copper Block
Carved Sapphire Block, Carved Onyx Block
Carved Titanium Block, Carved Mythril Block
Carved Vibranium Block, Carved Invar Block
Carved Adamantium Block, Carved Aqusmarine Block
Carved Gallium Block, Carved Ruby Block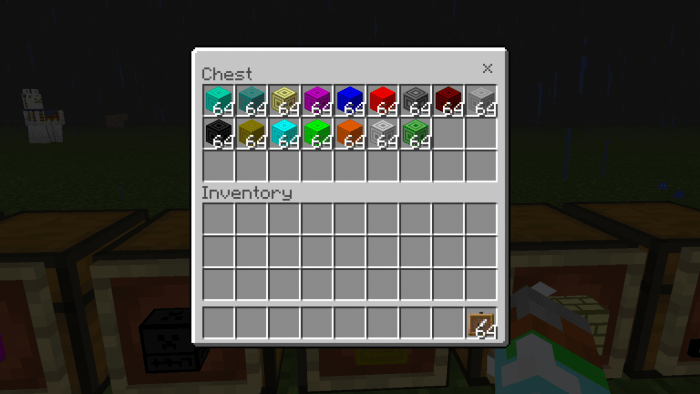 39 New Foods!
Chicken Pot Pie, Chicken Salad, Chicken Sandwich, Chicken Soup
Chips ,Chocolate Cake, Chocolate Cookie Cake, Apple Pie
Bacon Pie, Bacon, Baguette, Bucket Of Fried Chicken
Brownie, Bowl, Bourbon Biscuit, Bottom Bun
BLT Sandwich, Beer, Beef Stew, Beef Jerky
Breakfast Sandwich, Cheese Burger, Cheese, Cheese Puff
Cheese Pie, Cheese Cake, Caramel Apple, Cappuccino
Caesar Salad, Butter Rice, Burrito, Chocolate
Chocolate Pie, Chocolate Syrup, Chocolate Ice Cream Ball, Chocolate Donut
Chocolate Ice Cream, Chocolate Cupcake, Coffee Cup, Chocolate Cookie
Chocolate Cookie Cupcake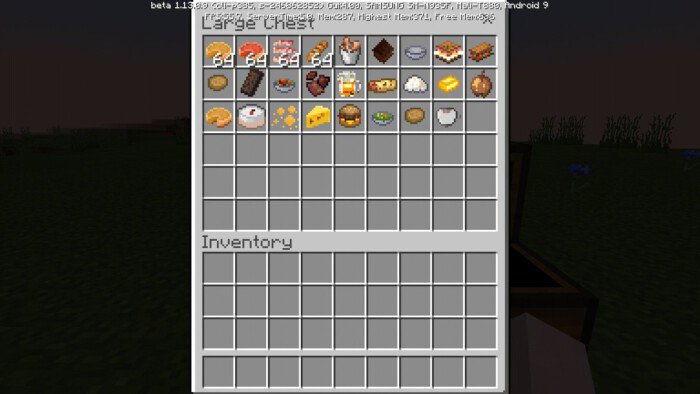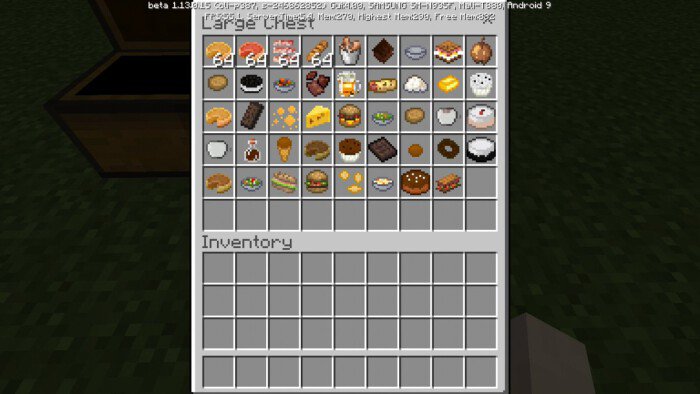 New UI!
16 NEW SWORDS
Lead Sword, Nickel Sword
Mercury Sword, Plastic Sword
Zinc Sword, Copper Sword
Sapphire Sword, Onyx Sword
Titanium Sword, Mythril Sword
Vibranium Sword, Invar Sword
Adamantium Sword, Aquamarine Sword
Gallium Sword, Ruby Sword
Redstone Sword, Coal Sword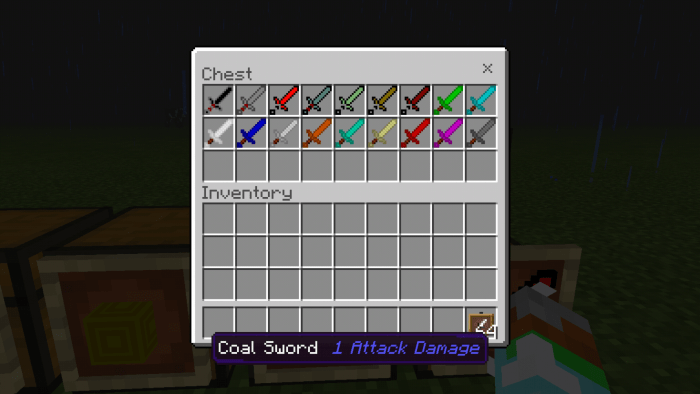 Known Bugs!
Ores Not Spawning!


Crafting Recipies Are Broken But Being Worked On!



NOTICES AND NEWS
V1.12
V1.1.2 Will Have A Chisel
V1.1.3 Will Have Ores In Chests Or Spawning
V1.1.3 Will Have The Recipies
V1.1.3 Adds Fun Youve Been Waiting For!
Slowly We Will Stick Around To Make This Mod Better!
V1.1.4 Will Be Texture Update

V1.13
V1.1.2Will Have Chisel
V1.1.3 Should Have Swords Working!
V1.1.3 Will Have Bugs Maybe You Let Me Know!
V1.14
Someone Confirm It Works On 1.14 Before I Make It Official!
UNDER REVIEW
More Staffs
i want to get this update bug free before i add more stuff!
The Christmas Update And Bonfire Update THO
Changelog

added recipies for swords

fixed bug when mining sapphire it gives wrong block
fixed mythril not smelting
added "Dough And Pie Base"
added a new biome dont know if this works just yet for 1.12 the ores should spawn in that biome!

Installation
Follow the steps to install
Download the zip first
The zip contains 2 folders
The Resource and Behaviour Packs
Extract Zip
Move the folders to corresponding folders
internal/games/com.mojang/resource packs
internal/games/com.mojang/behaviour packs
CHANGE .MCPACK TO .ZIP!
Downloads
Supported Minecraft versions