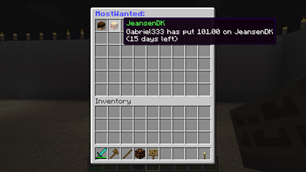 GUI for Bounties
/mh bounty or /mh bounty <player> does now show a GUI. This can be disabled in config.yml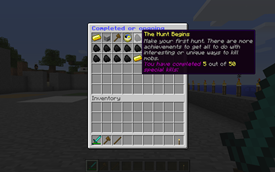 GUI for achievements
"/mh achievements" does now show this GUI. This can be disabled in config.yml or you can type "/mh achievements nogui"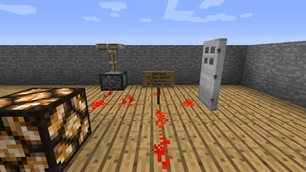 A Redstone powered MasterMobHunter Sign
This is a Redstone powered MasterMobHunter Sign, which is activated the the MasterMobHunter (the player) is online.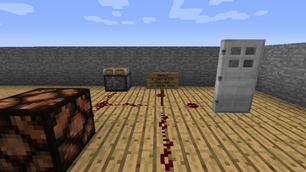 A normal MasterMobHunter Sign
This is a normal (not powered) MasterMobHunter Sign.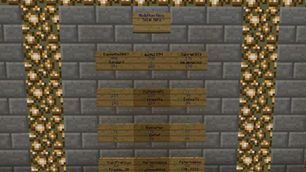 Leaderboard
Example of Top 24 Alltime_kills Leaderboard!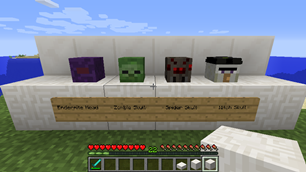 Skull Collection
The player has a chance to get a Mob Skull every time he kills a Mob. Some skulls are harder to get.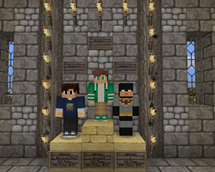 MasterMobHunter
Master MobHunters Create NPC's showing the Skin of the best MobHunters and create a sign showing the statistics of the Masters.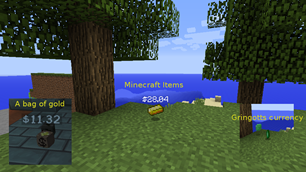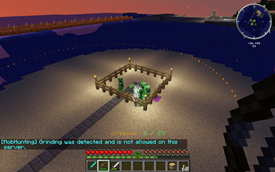 Grinding Protection
MobHunting is able to protect the server economy against grinding. When the plugins detects grinding the player will get a warning and the area will be blacklisted for future kills. The blacklisted area will be marked with smal flames for about 20 seconds.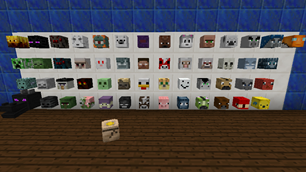 Skull collection
This is all the skulls you can get from MobHunting v4.9.1 + you can get all player heads which is known by your server (in the offline cache).