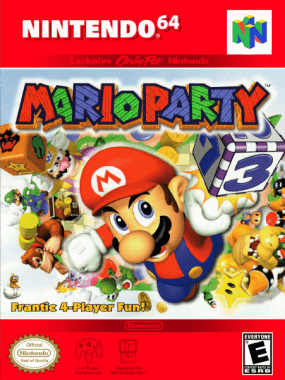 Mario Party Mods
Mario Party Mods on CurseForge - The Home for the Best Mario Party Mods Discover the best Mario Party Mods around. Looking to liven up your next game night? Look no further than Mario Party! Mario Party is the ultimate multiplayer experience that brings the beloved characters of the Mushroom Kingdom to your living room. With a collection of exciting mini-games, unpredictable twists, and strategic gameplay, Mario Party guarantees endless hours of fun and laughter. Whether you're racing against friends, battling it out in mini-games, or teaming up to conquer challenges, Mario Party offers something for everyone. Get ready to roll the dice, collect stars, and unleash your competitive spirit in this classic party game. Get your copy of Mario Party today and let the festivities begin! Always keep in mind that each and every mod is completely free, so you can try them all until you find your favorite Mario Party mods. And of course, the important thing is to have fun with these Mario Party mods - using them to create a personalized game experience that's best for you.
No projects
Mario Party has no projects,
you can be the first to upload one!