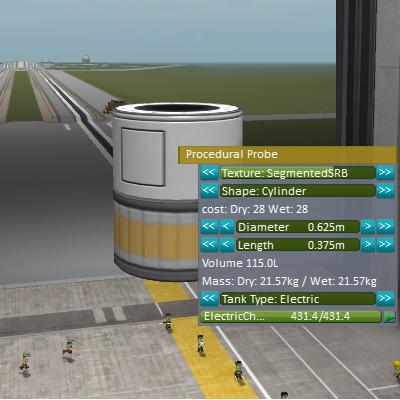 ProceduralProbes
Description
ProceduralProbes is a extension for ProceduralParts that allows you to generate custom probes.
The parts are fully editable: size, lenght, texture and content.
Installation
Extract the zip in your GameData folder. Ensure you have already installed ProceduralParts and ModuleManager.
Screenshot
Issues
There are not known issues.

Licence
ProceduralProbes is derived from ProceduralParts (distributed as CC 3.0 Unported).
Also this mod remains CC-BY-SA 3.0 unported.