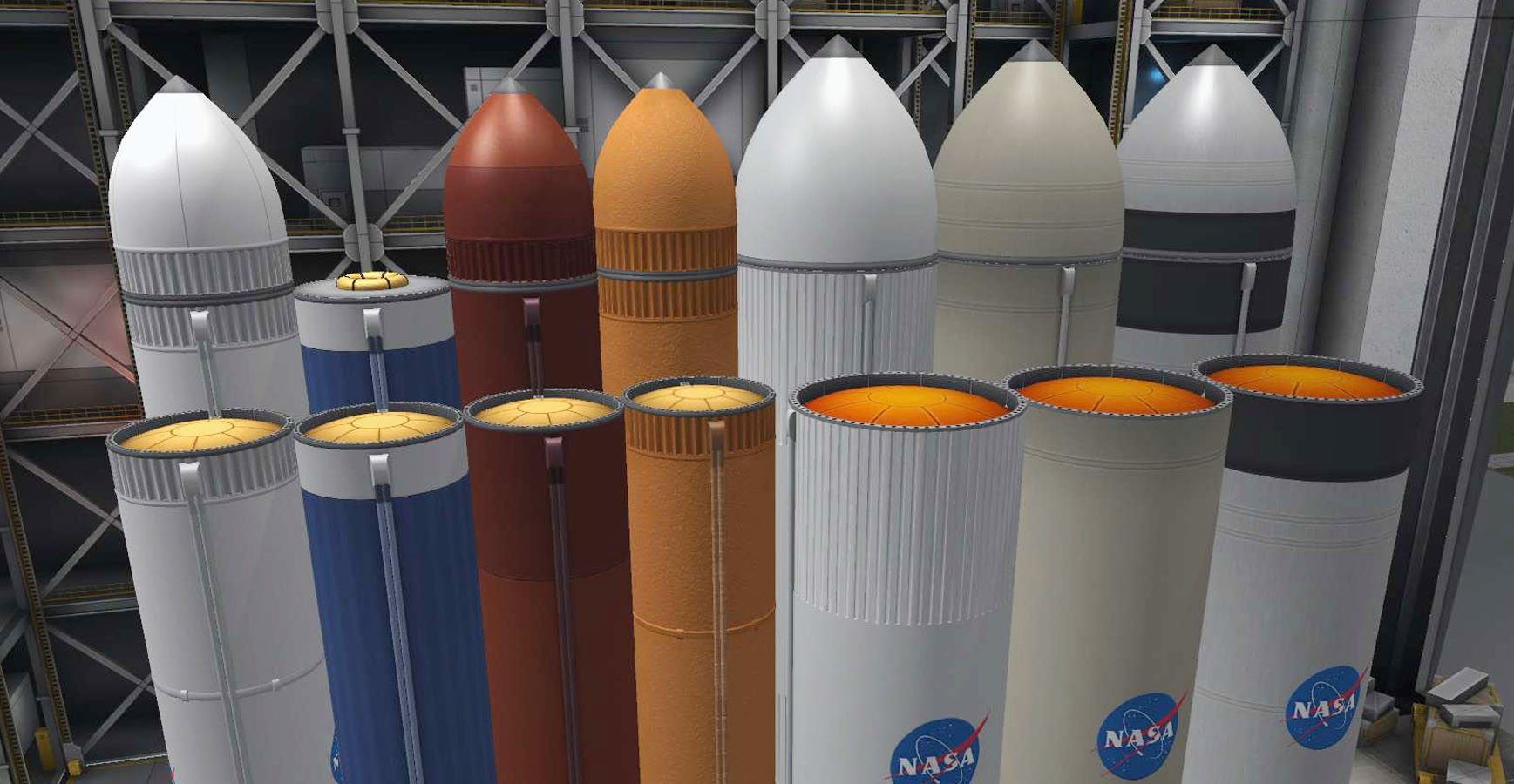 Fuel Tanks Plus - Parts Pack

What is "Fuel Tanks Plus" exactly? Simply, it's a set of fuel tanks that are 1.5x the length of the largest stock tanks in each diameter, plus fuel-filled nose cones for those diameters. These tanks are meant to give you some visual choice of styles that are loosely inspired by real-world rockets from NASA and ESA, while maintaining the style established in the Color Coded Canisters mod (since CCC replaces stock visuals, any "new" tanks should be spun off into a separate pack, and hence we have FTP).

Cooperates with other mods:
TweakScale
FAR/NEAR
AVC (Add-on Version Checker)


Part of the NecroBones suite of mods, that work nicely together:


Design Goals
Provide some new visual styles, to dress up the booster sections of your rockets.
Help mildly reduce part count and wobble, by providing larger tanks.
Be as memory efficient as possible. Each diameter has a shared texture to keep memory usage low.
Follow the same colors and artistic style established in Color Coded Canisters.