volvo fh trucks will start downloading in 5 seconds...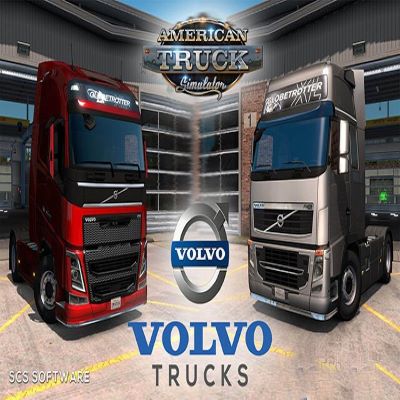 volvo fh trucks
Description
Disclaimer - This project was transferred with no original owner. If you claim this project as your own, and can provide sufficient proof of that, please contact us via this form. https://forms.monday.com/forms/52cb329380
Available trucks in the mod: Volvo FH16 2009 – Volvo FH16 2012
– All trucks completely converted from ETS 2 without any bugs.
– Supports Advanced Trailer Coupling feature.
– Supports Trailer Cables feature.
– Supports Mod Dealer.
– You can buy from existing Volvo dealers.
– Compatible with SCANIA Trucks Mod for ATS, they can work together.
Warning
This mod was tested many times and no issues found. If you get an error while using this mod, you should know that it is not caused by this mod, but from other mods you use. You can try again by disabling all other mods.
UPDATE NOTES
Update 6.3 is out. Changelog:
– Fixed incorrect chrome textures on stock ATS rims.
– Fixed confusions with wheel tuning options.
SUPPORTED GAME VERSION
v1.39.X