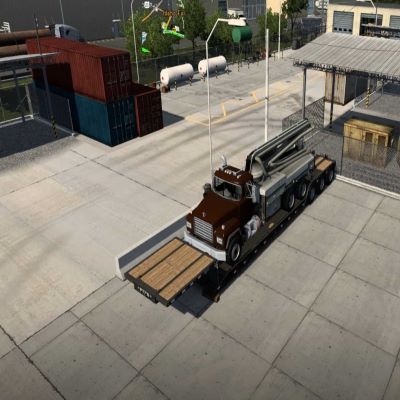 stacked scs lowboy trailers
Disclaimer - This project was transferred with no original owner. If you claim this project as your own, and can provide sufficient proof of that, please contact us via this form. https://forms.monday.com/forms/52cb329380
Remember before disabling any mod, sell off all assets purchased while that mod was enabled. If you don't, your profile will try to find things in vain, and it may become corrupt.
09.09.2021 – update for Wyoming
– A few customizations now survive through F7 cycle (I'm still working to make more survive). (Some customizations of the base game are disabled because they never survive F7 cycle.)
– Wheel/tire customizations still will NOT survive.
– Paint jobs survive.
– Bodies survive (Wood-Rail, Full Wood, Wood w/Alum)
– Some fenders and mudflaps survive (front & rear):
– (Front will not survive on configurations with JEEPS.)
– (Rear will not survive on configurations with SPREADERS.)
– Front bodies survive on configurations withOUT JEEPS.
– Bumpers with working reverse lights are available on configurations where they make sense. (e.g., trailers that use spreaders do not have reversing lights.)
– When you F7 from stacked to coupled, the coupled trailers automatically spawn with flags, strobes and a banner ('OVERSIZE LOAD' or 'LONG LOAD' – your choice).
– Cargoes that are long or oversized are labeled ( .. [LONG], .. [OS] ) to guide your trailer-configuration choice.